Tyler Ames' Footy Odyssey
Thursday, July 13 2017 @ 09:17 am ACST
Contributed by: Joe Woodyard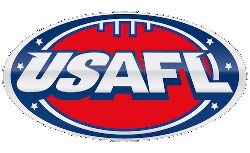 So many times the dream and our reality are vastly different. It is certainly true in Tyler Ames' case, but his current reality is somewhat of a dream, and it certainly doesn't resemble what he saw for himself.
Tyler went to college in the US as many of us do. He figured he'd become a businessman and have the American dream - a wife he loved, two kids, two cars, and such. He settled on accounting and finance at the University of Northern Colorado in Greeley and landed a job.
One day he became good friends with Michio McGrath, an Australian expat who persuaded him to try his hand at footy. Ironically, it was Tyler who helped recruit Michio to his accounting firm. McGrath in turn spent an entire Colorado winter selling Tyler on the game as well as on his favorite club the West Coast Eagles.
McGrath wore him down and eventually Tyler began to play for the Denver Bulldogs, a strong American club in Colorado.

"The moment I really bought fully in and truly started loving the game was during the 2015 USAFL National Championships in which I played on the Bulldogs' Division 4 team. I had never played in the ruck before that tournament but because of injuries I had to step up and play the entire time. I didn't feel like I played well but I was somehow given the Most Consistent on ground for the tournament in Division 4. From that point on I was motivated and driven to get good at footy," Ames said.
Ames also thinks the camaraderie is something special. "(In the states) we can't play every weekend like here in Australia so instead large tournaments are held roughly once a month during the summer with smaller 3 or so team tournaments intermixed as well. These were where I fell in love with not just the game of footy but with the Australian culture, team camaraderie, and spirit.
We would all stay in a hotel as a group, throw 4 guys to a room, play a full day of footy, and then go out on the town totally beat up where the tournament was being held with the other teams. The stories and fun from these and the relationships I developed with my teammates was what gave me the passion and excitement to make Australia and footy a bigger part of my life."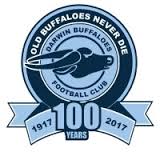 Once he gained a foothold in the game another seed grew. "The first person to even float the thought of Australia was my now Montrose teammate Sam Nix. He was playing for the (USAFL) Austin Crows and we were in Austin for a tournament and said I should look into it. I then talked to a few of my Denver Bulldogs teammates and word must have traveled through the grapevine because at the USAFL National tournament last October, I met with Tony Fairhead from Perth and Rod Buncle of Melbourne both of whom work with the USAFL.
Tony had said they'd been looking for someone from the US to be the first chosen to represent the USAFL in an exchange through Darwin. I believe they wanted someone who'd embrace the full Darwin experience and everything it had to offer," Ames said.
The Darwin Buffaloes celebrated their 100th anniversary in season 2017, and Tyler was very complimentary about his time with the Double Blues. "The greatest things about living in Darwin were the relationships I made with my Coach Mark Motlop who will forever be an inspiration and father-like figure to me, my teammates, and becoming a real part of the Buffaloes family."
He's been mentored by Motlop, spoken to former Adelaide Crow champion Andrew McLeod, and met the Longs, Riolis and so many others. Tyler even had the chance to meet Darwin legend Ali Muir (Nicholls Medallist 1968-69) before Muir's recent passing.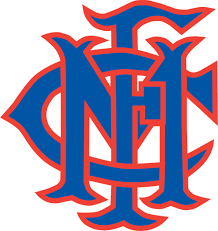 His adventures have now taken him to Montrose in the Eastern Football League, where he is taking advantage of his chance to improve as a player and student of the game. "I still also feel like I have a lot of untapped potential and I'm continuing to improve leaps and bounds each and every week," Ames said. "I hope after a full season here and an entire offseason of hard work and dedication, I'd really like to contest for a regular ones spot with the Demons and hopefully play a role in getting a flag."
Tyler said he's played all over the ground. He worked almost exclusively as a ruckman with Darwin, which involved some transition since he played the forward line as a Denver Bulldog. He's been all over the field with Montrose, but says he's most comfortable at centre half forward and rotating into the ruck position at times.
"(Playing in Australia) has been nothing short of incredible in every sense of the word. For someone who is just experiencing footy for the first time really to embark on a journey like this has been mind-blowing. The thing that I think strikes me most is the culture of football and the community aspect that surrounds it. What I learned very quickly, especially in Darwin, footy is family and family is footy and I've never seen anything like it in the world," he said.
So if the USAFL wanted someone to truly immerse himself in footy and in Australia, they found their man. It's something Tyler has trouble believing. "In all honesty I still wake up and can't believe I'm actually living this life. I'm so unbelievably fortunate and there's still so much that I want to experience and get out of my footy and my Australian adventure," he said.
"I do still have high aspirations of being one of the best American players and I'd like to represent our team in the 2020 as well as the 2023 footy World Cups."

Comments (0)
---
World Footy News
http://www.worldfootynews.com/article.php/20170713011724309