Bachar Houli programs set to grow
Monday, June 26 2017 @ 02:16 pm ACST
Contributed by: Troy Thompson
Views: 882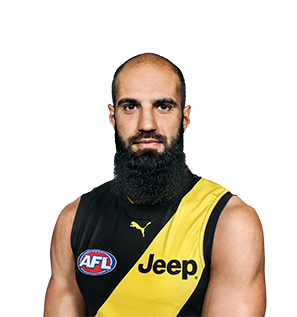 AFL Media Release - Bachar Houli programs set to grow, including female Academy.
The Federal Government, together with the AFL, today announced a $625,000 investment to the Bachar Houli programs, growing the existing programs to include a female component of the Bachar Houli Academy and the Bachar Houli Schools Cup.
The Bachar Houli Academy is a high-performance football talent program while the Bachar Houli Cup engages over 5,000 Islamic school students, providing a starting point for players from a Muslim background to transition into football pathways.
AFL Chief Executive Officer Gillon McLachlan said the Bachar Houli Programs have been an integral part of engaging Muslim youth into the AFL, allowing young men and women the best opportunities to excel on and off the football field through training and guidance.
"We thank the Federal Government for their continued support of the Bachar Houli Programs which have been strengthened each year, engaging more people and most importantly having a deep impact on young Muslim Australians," Mr. McLachlan said.
"There is no more important time for leaders across sport, Government and the community to stand together and celebrate Australia's successful multicultural heritage, and the values that tie us together.
"It is that spirit of standing together that we are here today to highlight the success of our Bachar Houli programs, and to thank the Federal Government for their ongoing support.
"It does take partnerships and communities and strength in numbers to drive change and promote social inclusion – and the support of the Federal Government in delivering these programs is absolutely critical," Mr. McLachlan said.
Bachar Houli said he is proud of what the programs have been able to achieve over the past six years.
"I would like to thank the Federal Government for their continued support of the programs, providing real opportunities for the next generation of boys and girls playing and administering our great game," Houli said.
"Being a part of the program is a great opportunity for young Australian Muslim boys and girls, providing them with a safe environment to grow culturally and to develop their leadership capacity using football as the vehicle.
"I want talented youth across the country to be given the best possible avenue, support and pathway into the elite system and while the Academy aims to recruit talented athletes, it's not all about football - we want them to grow as people and receive life education, building confidence, awareness and knowledge to succeed."
In 2017, the program engaged over 11,000 Muslim people across Australia spreading the message of inclusion and fostering pathways into AFL football. Over 30 schools nationally participated in the Bachar Houli Cup and for the first time the program introduced the Bachar Houli Employment program, providing full time traineeships to ten people across Australia.
Over the past year, the Bachar Houli Programs have delivered:
· 11,000 participants across 30 schools nationally
· 25 participants selected in the Bachar Houli Acadmey with over 1,000 boys participating in state trials
· A total of 150 participants have been part of the Academy since its inaugural year in 2012
· 7 participants selected on a leadership camp to the Qatar Aspire Academy
· 1,000 attendees across five state-based Ramadan dinners
· 10 young men and women representing 13 cultural groups employed on 12-month traineeships across a diverse set of roles in the industry