Kingdom Kangaroos To Challenge Scottish Title
Sunday, June 25 2017 @ 10:41 am ACST
Contributed by: Wesley Hull
Views: 1,179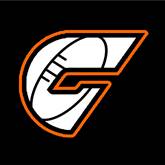 A combination of recent premierships and past history – as well as results to date this season – might see the term "premiership favourites" directed towards the incumbent champions the Greater Glasgow Giants, their nearest rival the Edinburgh Bloods or even the historical record of the Glasgow Sharks. The Kingdom Kangaroos are not usually the first name tied to 2017 flag chances.
But after their last start home victory against the Glasgow Sharks, so soon after their maiden win against the Edinburgh Bloods, the Kingdom Kangaroos have sent a clear message to other teams and fans – write us off at your peril.
Their big win against the Glasgow Sharks – 21 16 142 to 12 9 81 – proved comprehensively that the 'Roos do have the firepower to challenge any of the other teams. Add that to their efforts back in May to ground the Bloods by 45 points and the Kingdom Kangaroos are moving into flag calculations.
Granted, they have to find the ability to win away from home – and the spectre of the Giants looms in the background - but there has to be a growing belief amongst the Fyfe team that on any given day in certain situations they are definitely capable. The biggest change across the league would have to be the respect that opposition teams would have for them – they are now a long way from being a "gimme" fixture.
Aiding and abetting the Kangaroos are the undefeated Greater Glasgow Giants. Their victory this weekend over the Edinburgh Bloods has seen them clear out to a two game break at the top of the ladder and leaves both the Bloods and Kangaroos locked on two wins apiece in the fight for finals.
The Bloods got away to a solid start against the Giants, leading by five points at quarter time. But the Giants kicked into gear and pulled away to a handy nine-point lead by the main break and extended that lead during the third quarter to 21 points. The Bloods came back hard in the last quarter and fell agonisingly close. The Giants held off the fast finishing Bloods by just seven points.
The results of rounds seven and eight see:
Greater Glasgow Giants - 4 wins, 0 losses
Edinburgh Bloods - 2 wins, 2 losses
Kingdon Kangaroos - 2 wins, 2 losses
Glasgow Sharks - 0 wins, 4 losses
With next weekend being an open training session for the Clansmen national team, the Round 9 clash will see the Glasgow Sharks host the Kingdom Kangaroos. Only four rounds remain before finals with each team playing two more matches in the jostle for finals spots.