Bloods Turn Tables On Kangaroos
Wednesday, June 14 2017 @ 12:15 pm ACST
Contributed by: Wesley Hull
Views: 1,158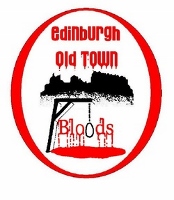 The Edinburgh Bloods avenged their recent loss to the Kingdom Kangaroos with a tight 86-71 win. According to the club's Facebook page, "a strong 1st and 4th quarter saw us over the line along with a marked improvement in our physicality and attack on the footy." After the Roos recorded their first ever win over the Bloods back in May, the Edinburgh team was determined to reclaim their authority and did so with a 15-point win.
In the previous round, the Glasgow derby saw another nail-biting result with the Greater Glasgow Giants holding on for a narrow 98 to 94 win against the Glasgow Sharks. Whilst the Giants are clear at the top of the ladder, the Sharks must be the unluckiest bottom team in recent memory with all three of their losses being decided by less than a goal.
The Sharks can turn that luck around in their next match against the Kingdom Kangaroos next weekend in their Round 7 clash at Kirkcaldy, though it won't be guaranteed as the Roos defeated the Bloods at their home venue last month and will be itching to claim another scalp. Both teams will be out to secure the points in a match that will open the door to finals action for the winner.
The following weekend will see the top of the table Round 8 clash between the Greater Glasgow Giants and the Edinburgh Bloods – the winner of which will certainly start to firm as premiership favourites.