Tigers' Big Day Out – AFLCNE
Monday, June 12 2017 @ 07:30 am ACST
Contributed by: Wesley Hull
Views: 1,393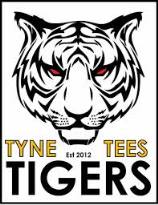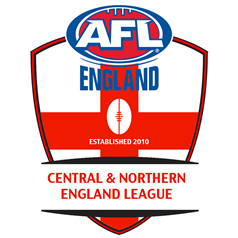 The Tyne Tees Tigers have enjoyed a highly successful day at this weekend's AFLCNE Lightning Round played this weekend in Newcastle. The team enjoyed two wins from their two matches, as did the Nottingham Scorpions, to strengthen their season and send a signal to all clubs that they are still improving.
As well as the Tigers and Scorpions, the Merseyside Saints made the trip across England (west to east) as did the Manchester Mozzies. Unfortunately, the Sheffield Thunder team and Huddersfield Rams has to reschedule their Lightning Round dates and could not be in Newcastle.
The results see the Tyne Tees Tigers sitting in fifth place on the AFLCNE ladder, equal on points with the fourth placed Huddersfield Rams – a pleasing position for the Tigers to be in. The results also saw the Nottingham Scorpions move two games clear of the field at the top of the ladder with the depleted Manchester Mosquitoes losing both of their Newcastle matches.
AFLCNE lighting round results held at Newcastle over the weekend saw:
Tyne TeesTigers 6.11.47 def Manchester Mozzies 5.5.35
Nottingham Scorpions 25.5.155 def Merseyside Saints 2.3.15
Tyne TeesTigers 17.6.108 def Merseyside Saints 4.10.34
Nottingham Scorpions 10.12.72 def Manchester Mozzies 2.3.15
With just four rounds of the regular season left – two of which are Lightning Rounds – the battle for ladder positioning will become tighter from here on in. Combined with the Round 5 results (below), the ladder looks like this after six rounds:

Round 5 Results:
Huddersfield Rams 26.17.173 def Tyne Tees Tigers 8.10.58
Manchester Mozzies 21.13.139 def Wolverhampton Wolverines 14.18.102
Sheffield Thunder def Merseyside Saints (forfeit)