It's Just Not Cricket - AFLCNE Round Four
Monday, May 22 2017 @ 06:45 pm ACST
Contributed by: Wesley Hull
Views: 924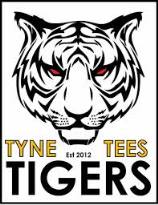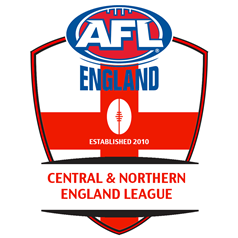 In a refreshing change for the AFLCNE competition, last weekend's round of matches did not have the lopsided cricket score-like results which have been the norm since Round One. Instead, the two matches played saw two competitive hit-outs. Whilst both results were still resounding, there wasn't the same one-sided nature involved.
A case in point is the clash between the Tyne Tees Tigers and the Sheffield Thunder. Whilst the Tigers would no doubt be delighted with their first win of the season – an 80-point victory – the score-lines show that they didn't have things completely their own way. The final score of Tyne Tees Tigers 27 19 181 to Sheffield Thunder 13 23 101 was big in margin, but different when viewed by scoring shots. In the end, the Tigers' accuracy helped them as they recorded 46 scoring shots to Thunder's 36. The ball would have been fairly whizzing from end to end all day.
In the end, the Tigers claimed a comfortable win and are on their way after a stuttering start. Thunder have been honest to date in all matches and a win cannot be far away.
The Merseyside Saints hosted last year's grand finalist, the Nottingham Scorpions. After the bye in Round One, the Saints were on the receiving end of two horrid scorelines – 36 goals followed by 41 – and a clash against last season's grand finalists would have looked ominous on face value. However, the Saints threw everything they had at the Nottingham Scorpions and went down by just 66 points, keeping the Scorpions to just 14 goals for the day…a great defensive effort backed up by four Saint goals. Final scores saw the Merseyside Saints 4 6 30 down to the Nottingham Scorpions 14 12 96. The Saints can now believe that their ability is far, far better than their previous match results indicate.
The match between the Wolverhampton Wolverines and Huddersfield Rams saw a forfeit result in favour of the Wolverines, meaning they along with the Scorpions and Mozzies are undefeated so far this season. Coming weeks will be interesting as the top three sides get to play each other in the march towards the finals.
Next Round:
After the Bank Holiday bye for all teams, players will assemble in both Huddersfield and Sheffield for Round Five on June 3rd.
Huddersfield Rams v Tyne Tees Tigers (Huddersfield)
Wolverhampton Wolverines v Manchester Mozzies (Huddersfield)
Sheffield Thunder v Merseyside Saints (Sheffield)
Nottingham Scorpions - Bye