Euro Cup Returns To Bordeaux For 2017
Saturday, May 20 2017 @ 07:25 pm ACST
Contributed by: Wesley Hull
Views: 1,115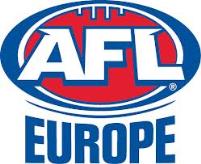 The French city of Bordeaux has been granted the hosting rights for the 2017 Euro Cup. The city last hosted the event in 2013 when Saint-Médard-en-Jalles stadium became the centre of the European Australian Rules football universe. On that occasion, England took the men's title with a resounding 77 point victory over the French hosts whilst the European Crusaders women's team downed France by 19 points. This year, the French will be keen to turn one of those defeats into a maiden title.
AFL Europe will be quietly confident that last year's record amount of teams at a Euro Cup will be broken. Across the men's and women's competitions in Umag, Croatia, 22 teams competed. With the continued growth of women's football, and a useful geographic location within Europe, Bordeaux might yet host the biggest event in the cup's history in terms of teams.
It is no coincidence that the game in France has grown since 2013. New clubs in the ALFA Lions, Paris Cockatoos and Blagnac Aviators have become a part of the CNFA's national competition since the Bordeaux tournament, along with other clubs such as the Lille Eagles continuing to develop towards competitive status. Once again, the game in France is sure to develop and benefit from hosting, especially as they will have hosted twice within five years.
Further details will be released by AFL Europe over coming weeks. To keep up to date with these details, visit the AFL Europe website at:
http://www.afleurope.org/
Last year's winners were the Croatian Knights winning their second Euro Cup, whilst the Irish Banshees took out the women's tournament. Both will be keen to defend their titles in 2017.