Scorpions & Thunder In Tight Tussle – AFLCNE
Wednesday, May 17 2017 @ 09:51 pm ACST
Contributed by: Wesley Hull
Views: 783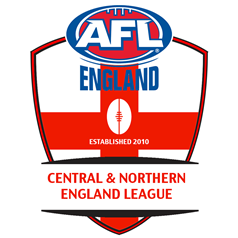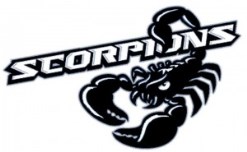 The Nottingham Scorpions have held a determined Sheffield Thunder at bay over the weekend, keeping them at arm's length to record a 19-point victory. The Thunder crew are pragmatic enough to realise that on paper it was another loss, but can see the improvement in their side after a tough, hard contest. Nottingham remain in second place on the ladder, whilst Thunder have consecutive matches against the Tigers and Saints to possibly build a winning streak.
In other matches, big margins were the order of the day. The Manchester Mozzies gave the Huddersfield Rams a football lesson, recording a 190-point victory – their third huge margin in three games so far. For the Rams, the result will be a kick into action. They have started the season well enough – going down to the Scorpions by less than five goals before downing the Thunder – but now they have a chance to recalibrate again before their next clash. The Mozzies sit comfortably atop the ladder.
The Wolverhampton Wolverines unleashed their fury on the Merseyside Saints, galloping to a massive 251-point win. The Wolverines are certainly a strong unit, having recorded two 200-point plus wins from their two matches. The Saints are still developing and will not pay much attention to the scoreboard, other than use it as a marker to their next goal.
The Tyne Tees Tigers had the bye.
Scores:
Nottingham Scorpions 81 d Sheffield Thunder 62
Manchester Mozzies 30 34 214 d Huddersfield Rams 2 12 24
Wolverhampton Wolverines 41 28 274 d Merseyside Saints 3 5 23
Tyne Tees Tigers – Bye
Ladder:
Manchester Mozzies - 3 wins, 0 losses
Nottingham Scorpions - 3 wins, 0 losses
Wolverhampton Wolverines - 2 wins, no losses 1 bye
Huddersfield Rams – 1 win, 2 losses
Sheffield Thunder – 0 wins, 3 losses
Tyne Tees Tigers – 0 ins, 2 losses, 1 bye
Merseyside Saints – 0 wins, 2 losses, 1 bye