Blagnac Aviators Claim First Title – Coupe Du Sud
Tuesday, May 16 2017 @ 11:21 am ACST
Contributed by: Wesley Hull
Views: 857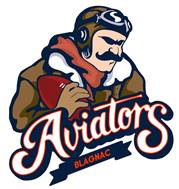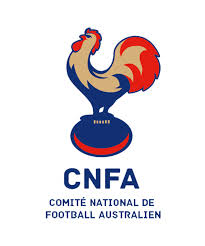 The Blagnac Aviators are the newest Australian Rules football club in France, playing their first CNFA season across 2016/17. They performed creditably, winning two matches and avoiding the wooden spoon in their maiden season. But now they have gone a step further, taking out the 2017 Coupe Du Sud (Cup of the South) in a tri-series against both the Toulouse Hawks and Bordeaux Bombers.
On top of that effort, the Aviators managed to go through the tournament at the Stade Sordelo in Toulouse undefeated across their matches to be thoroughly deserving victors. Playing in the final against their Toulouse siblings – the Hawks – Blagnac were comprehensive, downing their rivals by 26 points (Aviators 35 d Hawks 9).
It is a huge result for the Blagnac Aviators to claim their first title after just one completed season of football, and the ideal platform from which to launch their 2017/18 season later this year.
Results:
Blagnac Aviators 39 d Bordeaux Bombers 9
Toulouse Hawks 50 d Bordeaux Bombers 40
Blagnac Aviators 44 d Toulouse Hawks 21
Blagnac Aviators 28 d Toulouse Hawks 17
Blagnac Aviators 46 d Bordeaux Bombers 34
Toulouse Hawks 45 d Bordeaux Bombers 36
Final :
Blagnac Aviators 35 d Toulouse Hawks 9
The result continues a changing of the guard in French football after the league's newest clubs have taken out significant honours over the past two seasons. The ALFA Lions won the 2016/17 premiership after the Paris Cockatoos took the title in 2015/16. Now the Blagnac Aviators have their own important piece of history – something they can now build on for the future.