Koalas Take Gagarin Cup In Russia
Monday, May 15 2017 @ 10:19 pm ACST
Contributed by: Wesley Hull
Views: 756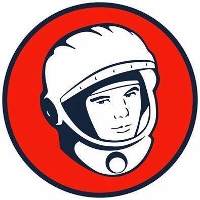 April 12th is a national day in Russia. It is called Cosmonautics Day and celebrates the anniversary of Russian cosmonaut, Yuri Gagarin, who was the first man into space, circling the Earth for almost two hours on April 12th 1961.
As a major day of Russian celebration, AFL Russia has for many years played either a match or tournament, under the banner of the Gagarin Cup, as a major Australian Rules football event in Moscow.
In recent years the event has become a part of the overall Russian football season where the two major national teams – the Lazy Koalas from Moscow and the St Petersburg – play each other for the honour of the Gagarin Cup.
The two clubs have become much closer in standard now, with both capable of beating the other, especially with home ground advantage kicking in. This year was no different as both teams lined up against each other again on April 16th for the next chapter in the Russian inter-city rivalry.
It is no simple event, with the St Petersburg Cats travelling around 700 kilometres to Moscow for the game – that is roughly the same as Melbourne to Adelaide a a little more than Los Angeles to San Francisco.
But once there the two teams turned on a tough, uncompromising battle, with the Koalas running out victors by just 19 points – winning 64 to 45 against the constantly improving Cats. For now, the Lazy Koalas have kept the Gagarin Cup safe in Moscow, but the two teams between them have done Australian Rules football proud again in Russia.
As Russia heads into its warmer months, more football will be played, with the next instalment of the intra-national rivalry to likely be played in St Petersburg.