Blood In The Water, Sharks Go Down Fighting
Thursday, May 11 2017 @ 01:00 am ACST
Contributed by: Wesley Hull
Views: 601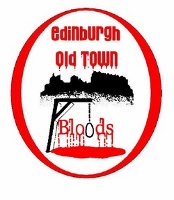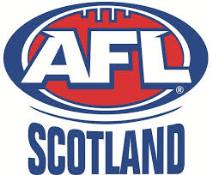 AFL Scotland clubs, the Edinburgh Bloods and Glasgow Giants, fought out a brilliant match last weekend at the Leith Academy fields in Edinburgh. In a match described by both clubs as one of the closest in recent memory, the Bloods pinched the game with just seconds to spare to outlast the Sharks.
Edinburgh Bloods 75
Glasgow Sharks 73
The two clubs have a long history, being the oldest in the competition as it now stands, and their rivalry goes back to the early days of the code in Scotland. But it is also built on mutual respect and both clubs applauded the efforts of the other after a thrilling match. The result sees Edinburgh join the Greater Glasgow Giants with a win apiece after two matches (rounds) of the AFL Scotland competition.
The Giants won against the Kingdom Kangaroos in the opening round. The following extract from the Greater Glasgow Giants website details the game.
"The Greater Glasgow Giants started off their 2017 SARFL season with a bang on Saturday, 29 April, defeating the Kingdom Kangaroos by a score of 20.12 132 to 8.9 57. The match was played at the Nethercraigs Sports Centre in good conditions."
"Despite the somewhat lopsided final score, the match was a good contest throughout, the Giants only pulling away in the final quarter. The Roos' physicality, especially in the first half, was a challenge for the smaller and more inexperienced Giants, whose line-up included 6 players making their Australian Rules debut."
"The first quarter was hotly contested, with the Giants entering quarter time with a slim eight point lead. From that point on, however, the Giants defence corps exerted its influence and limited the Roos to only four more goals for the rest of the game. On attack the Giants ticked the scoreboard over at a consistent rate, with the team tallying more major scores than behinds in every quarter. "
"The most memorable moment of the game came in the final quarter when Campbell Hamilton, the bellwether of the Giants defence, capped the victory by launching a mammoth kick from inside his own half of the field and finding the big sticks."
Greater Glasgow Giants 5.3 10.5 14.7 20.12
Kingdom Kangaroos 4.1 6.2 7.8 8.9