Paris v Lyon – Cockatoos v Lions – French Grand Final Review
Friday, April 28 2017 @ 01:17 pm ACST
Contributed by: Wesley Hull
Views: 1,377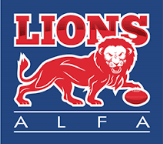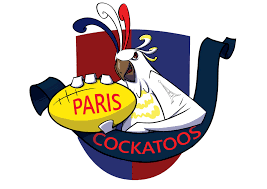 They are the two largest urban areas in France – Paris with over 11 million people and Lyon with almost 2 million. They are also the cities represented by two wonderful football teams in this weekend's CNFA (French) Grand Final.
The ALFA Lions from Lyon are in their first decider since joining the league for the 2013/14 season. The Paris Cockatoos are in their second successive decider since joining last season – and winning a flag in their maiden season. It is a true changing of the guard for the competition and a very healthy sign of things to come.
But to pick a winner on the day is harder and there is some compelling evidence to support both teams. The ALFA Lions have gone through the season to date undefeated. That is a remarkable effort in any season, but arguably more so in the case of the Lions after years of building they have suddenly got to within touching distance of the summit. They also won their only encounter with the Cockatoos this season by a commanding 46 points (86 to 40), meaning they certainly have an edge psychologically over the Cockatoos.
They also have nothing to lose in one respect…they have already achieved beyond their wildest dreams this season, so everything to date has been a success. A loss now cannot undo the incredible progress the club has made.
The Cockatoos have lost three matches this season – worryingly to ach of the other finalists (Lions, Coyotes and Cockerels). But their four wins have been largely impressive. They have the players, game plan and belief to bring their best on the day and go back to back. The question is buried in there somewhere – the answer will be sees at the final siren. But their climb from losing two of their opening three matches to get into the grand final says much about their ability and determination.
The best team will win on the day. The question of form versus experience will come down to four quarters of tough football, and the winner will be worthy.
And the winner will be………