Clark becomes footy nomad to promote mental health discussion
Tuesday, April 18 2017 @ 10:58 am ACST
Contributed by: Troy Thompson
Views: 1,478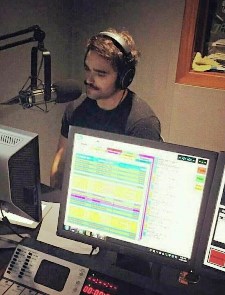 23-year-old radio presenter and freelance sports journalist Jackson Clark is embarking on a nomadic football journey where he aims to open the conversation about mental health between football clubs and its members.
Over the next couple of months, Clark will travel to all states and territories across Australia in the aim of being the first person to play at least one game of football in each state in the one season.
In the process, he will conduct social media campaigns to encourage coaches, players and supporters of football clubs to seek help regarding mental health concerns.
The born and bred Territorian is an ambassador for non-for-profit charity Livin and advisor for exciting new phone app titled "IF" spearheaded by Darwin businessmen Clint Hoffmann.
"We all know someone that is suffering from a mental illness." Clark said.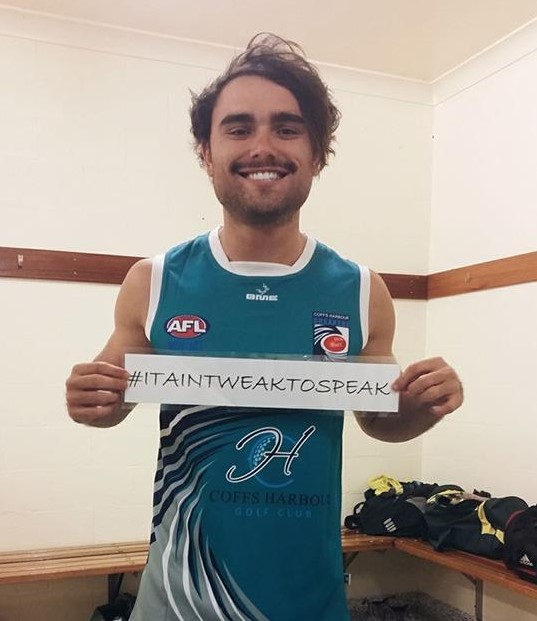 "These people should not have to suffer in silence or feel ashamed to speak out and seek help regarding their problems."
"The beauty of involving football clubs in this project is that we are able to reach such a broad demographic of people – both genders, all ages and different cultural backgrounds – in what is stereotypically a macho environment."
Clark began his journey in early April and has so far pulled on the jumper for the Coolangatta Blues (QLD) and Coffs Breakers (NSW).
On Saturday the 22nd of April, he will play for the Gungahlin Jets in the AFL Canberra competition. "I am very grateful for the cooperation of football clubs around the country, and know that by taking a player's spot in the team, I need to pull my weight on the field"

Several high-profile AFL players have reached out to support the cause including former Brisbane Lions captain Tom Rockliff, who also contributed financially.
He is also appealing for any financial contributions from local or national businesses to help fund his travels. "This is my own project, but I am working closely with the non-for-profit Livin charity and with Darwin businessmen Clint Hoffman, who is developing an exciting mental health app called "IF" that will help men of all ages."

You can interact with Jackson on Social Media to offer any support.
Instagram - @whoisjacksonclark
Twitter - @JClark182
Statistics and Facts Regarding Mental Illnesses in Young People:
·
One in four young Australians currently has a mental health condition
26.4% of Australians aged 16 to 24 currently have experienced a mental health disorder in the last 12 months. This is the equivalent to 750,000 young people today.
·
Suicide is the biggest killer of young Australians and account for the deaths of more young people than car accidents
324 Australians (10.5 per 100,000) aged 15-24 died by suicide in 2012.
·
Evidence suggests three in four adult mental health conditions emerge by age 24 and half by age 14
Half of all lifetime cases of mental health disorders start by age 14 years and three fourths by age 24 years.
Statistics Regarding Suicide in Australia:
·
Suicide is a prominent public health concern. Over a five year period from 2011 to 2015, the average number of suicide deaths per year was 2,687.
·
In 2015, preliminary data showed an average of 8.3 deaths by suicide in Australia each day.
·
Consistently over the past 10 years, the number of suicide deaths was approximately three times higher in males than females.
Statistics Regarding Suicide in Aboriginal and Torres Strait Islanders:
· For NSW, Qld, SA, WA and NT, the standardised death rate for Aboriginal and Torres Strait Islander People was twice the rate of non-Indigenous.
· In 2008, 31% of Aboriginal and Torres Strait Islander people reported high to very high levels of psychological distress, which is almost twice the rate of non-Indigenous Australians.
· The Kimberley region has one of the highest suicide rates in the world.
· 80% of suicides of youth aged 10 to 24 in 2011 the victim was Aboriginal.
· For Aboriginal children aged 14 years and less, suicide is the second leading cause of death – they are eight times more likely to die by suicide than their non-Aboriginal peers.