Pride Of Lions
Sunday, April 16 2017 @ 01:55 pm ACST
Contributed by: Wesley Hull
Views: 1,538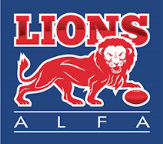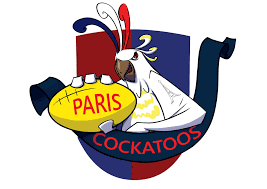 The ALFA Lions from Lyon in France have achieved something that even their most hardened supporters find absolutely amazing – thy have reached the 2016/17 CNFA Grand Final against the Paris Cockatoos. Undefeated all season, this pride of Lions played their first finals match against the Paris Cockerels and won their way into the big one.
It speaks volumes for the effort and dedication of the Lyon team that created this club only a few years ago and have already climbed to within breathing distance of a premiership. Back in the early 2013/2014 season, when the club first played in league matches, one of their founders, Charles Bernigaud made the proclamation "but we are an ambitious team, be aware of this." What followed was two wooden spoons and a sixth placing, yet that ambition has shown itself clearly this season.
What makes this more remarkable is that a Lions premiership this season would complete one of the most remarkable turnarounds in football. After taking last season's wooden spoon, they could yet be premiers – within the space of one season.
But the Paris Cockatoos are in no mood for the Lions rewriting history. They have a history of their own to write. Winning their way into the Grand Final also, the Cockatoos are determined to go back to back and prove that last year's premiership was no fluke. Whilst they are certainly the younger sibling of the league's most successful club – the Paris Cockerels – they are still an entity of their own, determined to develop in their own right and form their own success story.
Their victory over the luckless Cergy-Pontoise Coyotes was an upset when looked at against the form of both teams all season – but it was well earned as well as being emphatic, winning by 38 points. After reaching the finals in the 2014/2015 season, and losing last year's Grand Final to the Cockatoos by 20 points, many felt that the time for a Coyotes flag. But that will now have to wait another season as they return to the drawing board and recalibrate for next season.
Final Scores (semi-finals):
ALFA Lions 82 d Paris Cockerels 59
Paris Cockatoos 102 d Cergy-Pontoise Coyotes 64
The Grand Final has all the ingredients for a classic. One team undefeated all year yet in their first Grand Final ever against a team that played their first ever last year – and won.
The Grand Final between the ALFA Lions and the Paris Cockatoos will be played at the Stade Jean Bouin in Paris on April 30th.