NTFL Grand Final – St Mary's v Wanderers
Friday, March 17 2017 @ 09:06 am ACDT
Contributed by: Wesley Hull
Views: 1,081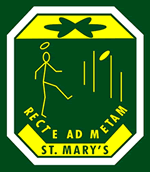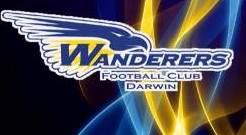 For the fourth consecutive year the St Mary's Saints and Wanderers Eagles will contest the NTFL Grand Final. It will be the fifth time the two have played off in the big dance since the introduction of the Premier League for the 2010/11 season, and the sixth time in the past ten seasons, meeting also in the 2008/09 decider. They have been, without doubt, the best performed teams of the past decade.
But for all that longer term data, the gulf between the two on paper for the 2016/17 season is enormous. Rarely can a favourite be so clear cut based purely on results to date. St Mary's have enjoyed a phenomenal season, whilst Wanderers have won critical matches to earn their place without ever looking capable of downing the Saints.
To emphasise the point, the Saints have only lost twice this season – in rounds one and three. Since their last defeat they have won 16 in a row. Worse still for optimistic analysts hoping for a Wanderers upset, the average winning margin over those 16 games has been an incredible 87 points. But, finals footy is different they say. Maybe, but their last match was the second semi-final win over Wanderers by 100 points just two weeks ago.
Those figures alone would be enough to have an opposition coaching department reaching for a jar of Panadols. But most worrying is the fact that the two teams have met four times this season to date – all results going to St Mary's by 70 points, 27 points, 68 points and 100 points. There is little there to suggest that Wanderers have the ammunition to bring down the ST Mary's behemoth.
Whilst the Saints are on a winning streak of 16, Wanderers report card is hardly convincing. The have won only five of their past 11 matches, limping to the finals. Yet, come finals time they have played and beaten the previously well performed Tigers twice – by 22 points in the Qualifying Final and by a commanding 74 points in the Preliminary Final. Two excellent performances that earned them a Grand Final spot.
But come Saturday history will mean little. The best team on the day will hold aloft the flag. Saints are such overwhelming favourites that local bookies have gone on holidays, not being required. Wanderers would have to perform the greatest David versus Goliath form reversal seen in many a year.
But that's the beauty of footy. No one can say with any authority that an upset is out of the question. Except, possibly, St Mary's as they gallop relentlessly towards another back to back flag performance and what would be a fourth flag in five seasons.