Grandstand Finish For French Season
Wednesday, March 15 2017 @ 03:52 pm ACDT
Contributed by: Wesley Hull
Views: 918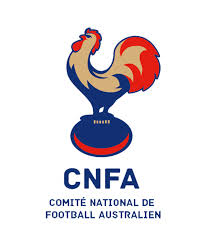 There are just four matches left to be played in the CNFA 2016/17 season, with battles taking place in Paris, Lyon, Toulouse and Bordeaux. In an amazing finish to the season, three teams could finish equal on points after the final round in the battle for fourth place, percentage only separating those teams. The Paris Cockerels, barring an unforeseen miracle, will finish in the top four. Each remaining game will either be a key to the pursuit of this season's "Holy Grail" or a poisoned chalice, depending on results.
The biggest match on paper is next weekend's blockbuster between the second placed ALFA Lions and first placed Cergy-Pontoise Coyotes. Both teams are undefeated this season – a remarkable effort. A win to the Coyotes will see them in a position to win the minor premiership. But if the Lions can win at home, they will take that honour as they already have a superior percentage to the Coyotes as well as a game in hand against the Bordeaux Bombers. It will be an amazing battle for premiership favouritism for two of the leagues most improved teams over recent seasons.
The greatest excitement, however, is in the battle for fourth place. The Paris Cockatoos cannot be overtaken in third place. They are guaranteed a finals berth, even if they do lose the weekend's sibling clash against the Paris Cockerels. But that won't be on their minds. A loss going into finals is not the ideal preparation for a tilt at back to back premierships.
For the Cockerels, they simply have to beat the Cockatoos. There isn't much value in reaching finals to simply make up the numbers, so the Cockerels will want to win to underline their chances of going further. It makes for a fascinating local derby, one with added spice given that everything is on the line for the Cockerels.
Bordeaux Bombers and Perpignan Tigers are both in apposition to finish in fifth place, potentially missing the finals by percentage only. Perpignan plays the Blagnac Aviators in Toulouse in their final match. A win, and a loss to Bordeaux, will see them finish in fifth place. A loss will see sixth place. Should the Bombers beat the powerhouse Lions, they will finish fifth no matter what the Tigers do. Fifth and sixth places are not finals, but they do define the difference between which team was the best of those not making the finals. It is a tonic of sorts.
The battles take place this weekend with the ALFA Lions and Cergy-Pontoise clash in Lyon as well as the Cockatoos/Cockerels clash in Paris. The following weekend will see the end of the home and away season with the Aviators and Tigers to clash in Toulouse whilst the Bordeaux Bombers will host the Lions.