'Balls To Cancer' West Midlands Charity Shield
Tuesday, March 14 2017 @ 11:15 pm ACDT
Contributed by: Wesley Hull
Views: 699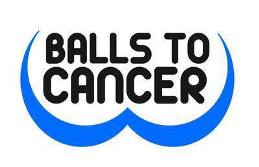 On March 4th the annual West Midlands Charity Shield tournament took place, hosted by Wolverhampton Wolverines. Men's and women's teams battled it out to claim the first silverware of the season, all to aid the 'Balls to Cancer' charity – designed to raise money to battle Testicular Cancer in men.
According to the AFLCNE website, "as well as last year's champions the Wolverines, [the day] will see the University of Birmingham (men's and women's), Huddersfield Rams, West London Wildcats and last year's AFLCNE grand finalists Nottingham Scorpions (men's and women's) eager to make an early mark and give us a taste of what to expect this season."
The Wolverines announced on their Facebook page, "[we are] delighted that we managed to raise over £400 for 'Balls To Cancer' at yesterday's West Midlands Charity Shield. Thank you to all who contributed!"
An overview of the day on the Wolverines page stated, "brilliant day at the West Midlands Charity Shield with all teams putting in a great effort and showing terrific camaraderie between each other. Winners for the day were the West London Wildcats who become the first ever winners of the Shield from outside of the Midlands."
The final saw the West London Wildcats team join forces against the Northern Storm.
Results:
University of Birmingham Lions 20 - 40 Wolverhampton Wolverines
West London Wildcats (Team 1) 58 - 6 Nottingham Scorpions
West London Wildcats (Team 2) 81 - 8 University of Birmingham Lions
Nottingham Scorpions 65 - 24 Huddersfield Rams
West London Wildcats (Team 1) 79 - 9 Huddersfield Rams
Wolverhampton Wolverines 9 - 93 West London Wildcats (Team 2)
Final:
West London Wildcats 82 - 20 Northern Storm