Bombers & Tigers Go Down Fighting
Tuesday, February 28 2017 @ 11:23 pm ACDT
Contributed by: Wesley Hull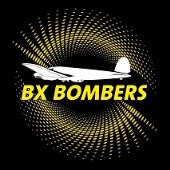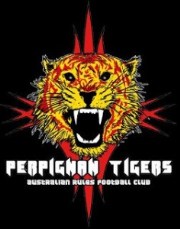 The Bordeaux Bombers and Perpignan Tigers both fought gallantly in matches on the weekend as each were determined to keep their finals chances alive. The grim reality for both is that they are both in danger of missing the finals unless their fortunes change. Both Paris teams have made late charges for third and fourth spot, so wins for both the Bombers and Tigers were as close to essential as they can get.

The Perpignan Tigers played against this season's biggest improvers, the ALFA Lions. Played in front of the Tigers' home crowd, both teams fought like demons to the finish line. The Tigers needed a win to stay in finals contention, whilst the Lions still have eyes on a grand final. In the end the class of the Lions shone through and they won by 17 points. Final scores saw the Lions 92 defeat the Tigers 75.
In the other match, the Bordeaux Bombers hosted the top team – the Cergy-Pontoise Coyotes. In an absolute thriller, the Coyotes held on by a whisker to down a motivated and determined Bombers outfit by just three points. In the end, the final score saw the Coyotes 94 down an unlucky Bombers 91.

The wins for the Coyotes and Lions effectively secure them first and second places heading to the finals. The Paris Cockatoos, last year's premiers, have almost secured third place – but not quite.

The Bombers hold fourth place ahead of both the Tigers and Paris Cockerels. For that to change, the Tigers and Cockerels simply have to win their remaining games. Both play the Blagnac Aviators, but the Cockerels have a game in hand, playing against their sibling – Paris Cockatoos.

The next round on 11th March will see the two Toulouse based clubs – Hawks and Aviators – come to Paris to play the Cockatoos and Cockerels respectively. But perhaps the match of the round will be the potential "Grand Final Preview" with the ALFA Lions hosting the Cergy-Pontoise Coyotes in Lyon. It is sure to be a cracking match and the winner will be pencilled in as flag favourites.

A huge weekend of French footy awaits.

Comments (0)
---
World Footy News
http://www.worldfootynews.com/article.php/20170228232320104