French Footy Returns This Weekend
Tuesday, January 31 2017 @ 09:20 pm ACDT
Contributed by: Wesley Hull
Views: 1,058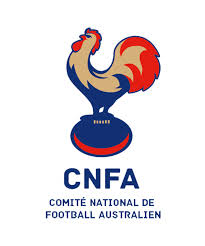 After the annual winter break in France, the CNFA season gets back under way this weekend with matches scheduled for both Paris and Perpignan. The two matches also get the season reignited with clashes that may well determine the makeup of the finals race.
In what might be the closest match of the round, the fourth placed Perpignan Tigers will host the sixth place Paris Cockatoos – last season's premiers. Whilst the Tigers have proven themselves to be a formidable opponent on their home turf, thee Cockatoos desperately need the win to stay in touch with the top four. In fact, the Tigers would be the most vulnerable of the top four teams and the Cockatoos know that the Tigers hold their desired position on the ladder.
It is sure to be a tight and fascinating clash which much riding on the result. The Tigers could go close to securing a finals berth with a win, so they will also be red-hot for victory.
Further north in Paris, the second-placed Cergy-Pontoise Coyotes will host the newcomers, the Blagnac Aviators. The Coyotes want to displace the ALFA Lions from top spot and a win against the Aviators would see them head the table, putting pressure on the Lions to win their clash (also against the Aviators) the following weekend.
The Blagnac team shares bottom place with fellow Toulousian team, the Toulouse Hawks. They are locked in a battle to avoid the wooden spoon. That is incentive to throw everything at the Coyotes and grab a win. Also, the Aviators have been impressive in their first season to date with a 40 point loss first up to Bordeaux followed by a win against Toulouse in their local derby. They are not "easybeats" and the Coyotes will need to be very alert and guard against complacency.
They are certain to be interesting and exciting games as well as having a big effect on how the final ladder might be shaped in the lead-up towards the finals.