Lions Roaring Towards Finals
Sunday, November 27 2016 @ 01:12 pm ACDT
Contributed by: Wesley Hull
Views: 1,567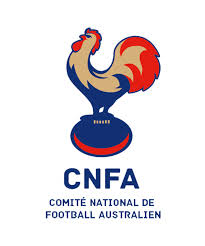 Maybe it is a bit premature, but the ALFA Lions may have just set themselves on a path to the grand final this year by downing last year's premiers, the Paris Cockatoos, in Paris this weekend. It makes three wins from three starts for the undefeated Lions and places them back on top of the CNFA ladder.
Whilst some could argue that consecutive home games for the Lions helped them along, the fact is the opposition was Toulouse Hawks and Paris Cockerels, both perennially successful, which rather cuts out the home ground argument – it took good football to win those matches. The Lions' acid test was to win away from home, and to do so against the reigning champions says quite clearly that the Lions are a good team and are here to stay for the finals mix.
Their remaining four matches are all winnable against the Aviators, Tigers and Bombers. Their other match against the Coyotes is a home match, evening out the battle for top spot as the match might yet become.
The Lions downed the Cockatoos convincingly 86 to 40.
In the other game in Paris, the Perpignan Tigers almost pulled off their own away game upset, holding the lead throughout much of the day and a being goal in front at the final break. But the Paris Cockerels stood firm and found the extra gear required to squeak past the Tigers and claim an important 7 point win. The Tigers are still in the top four and have lost no respect from anyone – proving again they are an improved team.
But the Cockerels needed the win to get back into the upper reaches of the top four and they did so. It gives them some breathing space now from the Bombers and Cockatoos.
Final score: Paris Cockerels 94 d Perpignan Tigers 87
Two matches remain before the winter/festive season break. Both will feature the Toulouse Hawks in clashes against the Bordeaux Bombers – a vital match now for both teams – and the rescheduled Toulouse derby match against the Blagnac Aviators. Wins in both will place the Hawks back into the finals mix, but should they drop one their run home will be tougher. The Bordeaux Bombers host the Hawks and would certainly be aiming for a home win to keep their own finals chances in order.