NY Magpies to take on NY GAA's All Americans
Wednesday, November 09 2016 @ 10:58 am ACDT
Contributed by: Troy Thompson
Views: 1,002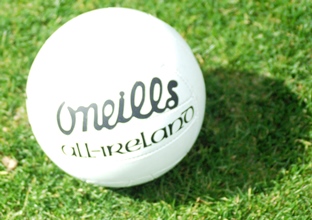 The following is an extract
from the article
at
www.newyorkmapgies.com
On Friday November 11th the New York Magpies will take on the New York GAA's All American team in a Charity International Rules Game at Gaelic Park. Gates open at 7pm, with the game starting at 7.30pm.
The match will see the superb athleticism of Gaelic Football meeting the physical brutality of Australian Rules Football.
The International Rules game on 11th November will take place some 49 years after the first encounter between the AFL and the NYGAA but comes in a more localized competition. The New York GAA team will be made up of several of the victorious World Games team in August.
New York GAA will look to some of their more experienced names like the Hogan brothers Conor and Shane as well as current New York Senior Football panelist Conor Mathers and dual star Shane Slattery, all of whom played in Croke Park in August. They will be back boned by experience in the shape of Liam Deane and some very promising younger players like Tiarnan Mathers and Conor Rafferty. The team is
managed by Mick Burke, Simon Gillespie and Ciaran Slattery.
The New York Magpies team come off a respectful performance at Nationals in Sarasota, Florida. Dan Lehane will lead the team with his familiarity with the round ball, having also played for the New York Rangers in the Gaelic competition this year. His Gaelic football experience extends to playing for New York Minor teams at Feile and in the Connacht Championship in 2010 and 2011, while he also played Aussie Rules football in Queensland, Australia for the Robina Roos, which earned him selection in the NAB U16 AFL Team that competed in Sydney in 2011.
Alongside him are veteran players like Jordan McIntyre, Juice Desai and Mike Fraietta, who have previously played International Rules before, and look forward to getting their hands on the round ball again.
Coach Sean Holmesby will aim to have his players utilize the Aussie Rules football characteristics to be competitive in this game. This will come through high marking, strong tackling and consistent defensive running.
All proceeds from the game on November 11th will be given to community organization nominated by the Magpies and NY GAA. The New York GAA have chosen the Aisling Irish Community Center to be their beneficiary from the night.
The New York Magpies have selected as their beneficiary charity to be the Center Against Domestic Violence.
Tickets for the game are $10. On the night the concession stand will be open with a range of Irish foods and some authentic Australian meat pies! Gaelic Park is located at 4000 Corlear Avenue, Bronx New York.