Nunawading Lions' Courage Under Fire
Friday, June 24 2016 @ 05:07 pm ACST
Contributed by: Wesley Hull
Views: 1,982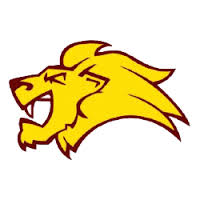 Every week in football there are the thrashings when a mismatch of teams occurs. Often it is top of the table versus cellar dweller (though it can be any team versus any other on any given day) and usually comes about when one team is undermanned or overwhelmed. An occasional hiding can be cast aside and used as motivation to change. More regular thrashings can lead to a variety of confidence related issues which can send a club into the doldrums for lengthy periods.
Often people speak of mercy rules (especially in junior grades) and prefer that these kind of results "are never spoken of again lest they be bad for football." Maybe that is true and valid.
By the Nunawading Lions in suburban Melbourne have endured a season that could well have been played inside Dante's Inferno, such has been the hellish nature of 2016 scorelines. Yet this club is leading the way in resilience in a way that very few clubs have done before.
 Before leaping to the good news and positivism, their season should first be looked at in cold, hard statistics (which clearly do not tell a whole story). They currently sit at the bottom of the Eastern Football League Fourth Division ladder without a win after ten rounds. Than in itself in not unusual, but their for and against of 113 to 2597 points gives them a percentage of just 4.35%. Now that is low. 
In context, here are the losing margins across ten games: 224, 329, 202, 250, 305, 271, 280, 212, 237 and their most recent match was their closest result with a 174 point loss. This set of numbers must have some people asking just how a club can survive
Well, this is where the story really unfolds. Recently, AFL legend Kevin Sheedy went down to the club to run a training session to lift spirits. According to some the person who was most uplifted was Sheedy himself when he saw the Lions' spirit in action as these guys continued to just give all they had.
An article in the Whitehorse Leader newspaper by Glenn Fisher best summarises the spirit of the Lions:
Its reserves team might have been belted by more than 400 points on Saturday, but Nunawading Football Club is far from beaten.
In fact, the Nunawading Lions are in great shape and in high spirits, according to new club president Wayne Devene.
The reserves lost 63.26 (404) to 0.0 (0) against Ferntree Gully on Saturday, leaving them rooted to the bottom of the table with a percentage of just 2.81 after four games.
Two weeks ago the seniors conceded a league record 350 points.
But Devene and the rest of his committee aren't worried.
"Any publicity is fine by us," Devene said.
"We know it will be a struggle on the field this year, but we don't mind taking the piss out of ourselves."
The Lions may have had their struggles fielding senior and reserves teams in the Eastern Football League Division 4 this season, but gate takings are up on last year, former players are returning to get involved and the financial crisis recently facing the club is quickly being rectified.
Devene, 40, who is also reserves coach and played in Round 1, said 67 players were on the Lions' list, including more than 15 who hadn't played since juniors and Nathaneal Boyle, who had never played the game.
Six players have also come out of retirement to fill spots in the reserves, including 46-year-old Andrew 'Fizzer' Ferlazzo and club games record holder John Krikas, who has added two more to his record tally of 310.
"It's the opposite of sombre, it's actually exciting at the club at the moment," Devene said.
"We've got a couple of sponsors and our Roaring Lion Fund is up to $7500, so we expect to be well on track financially by the end of this year," he said.
"We're all still learning, not just the players but the new committee.
"It will be a long process, but to see generations of former players returning to the club is wonderful."
So inspired by their courage under seemingly overwhelming odds, my own club, Pyramid Power in Cairns, have reached out to the Lions as a Brother Club. Bit by bit other clubs are becoming aware and standing by the Lions.
The Nunawading Lions, far from being a team on the verge of extinction, are leading the way for other clubs with a resilient, determined stance to say that results don't matter any more or less than simply making you stronger. Their story should indeed be an inspiration to all clubs, in all codes, across the world.
The Lions will survive this period, and as others rise to the challenge and stand by them, the club will grow stronger. It may not be financially yet, nor on the field, but those things will come. But one day soon the Nunawading Lions will look back on this era as one that defined their club for all the right reasons.
If you are able to, you can find the Lions on Facebook at: https://www.facebook.com/NunawadingFC – send them a message of support and stand beside them as they inspire so many with their courage under fire.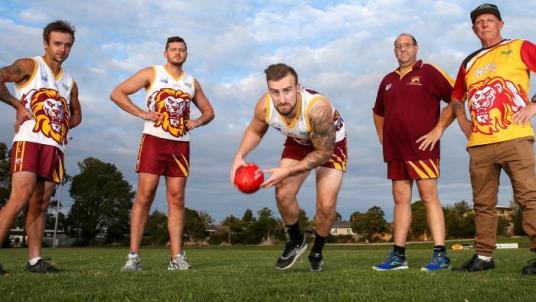 Image: Nunawading Lions (Source: Ian Currie, New Corps Australia)