St Kilda look to Auckland for 2018 and beyond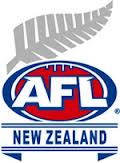 The St Kilda website has reported today (Saints to court the Kiwi market again that the Saints attentions have not been lost from New Zealand with a new deal to play up to 2 games in Auckland in 2018. Club chief operating officer Ameet Bains told Melbourne sports radio station SEN that St Kila "..see an opportunity to reinvigorate what we started doing in New Zealand."
The proposed venue is Auckland's Western Springs Stadium, which is primarily used for Rugby Union and as a Speedway circuit. St Kilda CEO Matt Finnis told the Age (AFL 2016: St Kilda want two 2018 games in Auckland that the Saints hope to play one pre-season and one home-and-away match in 2018 but with a view to increasing to 2 home-and-away matches beyond that.
There is a proposed redevelopment of the Western Springs Stadium into a boutique Test cricket and football venue. The AFL are not looking at helping to fund the redevelopment . The new stadium is to hold around 23,000 and is strongly supported by Cricket New Zealand. Currently the smaller more circular Eden Park in Auckland is pretty well too small a field for international cricket but is planned to be used still for cricket for Twenty20 matches.
Previously St Kilda has played matches in Wellington with a strong crowd of 22,546 in 2013 when they took on Sydney. Since then the attendances have fallen to 12,125 for last years Saints loss to Carlton. However – by Wellington soccer and Rugby Union standards that's still a pretty good crowd. Matches at the venue for St Kilda were reportedly worth $500,000 each.
New Zealand is a key component of the AFL' international strategy reported on by WFN last year (National Press Club push on International Vision.