A Recruiters International Perspective
Saturday, April 30 2016 @ 10:56 pm ACST
Contributed by: Wesley Hull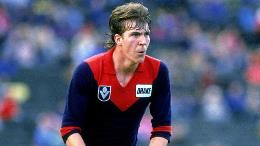 In the wake of last weekend's exciting debut by Collingwood's American recruit Mason Cox, and the debut this weekend of Sudanese Swan Aliir Aliir, Sam Landsberger from the Herald Sun newspaper looks at the perspective of AFL recruiters in comparing international options.
No Surprise Irish Imports Adapt To AFL Easier Than Other Foreign Talents, Says Recruiting Guru
GARY Buckenara says it is not the luck of the Irish that Gaelic converts adapt to AFL far easier than talents poached from other codes around the globe.
The long-time Hawthorn recruiter says clubs tap into the foreign markets to unearth players hard to find in Australia — and that Ireland remains the No. 1 breeding ground because of the similarity between Gaelic and Australian football.
While America is the flavour of the month after Mason Cox's heartwarming Anzac Day debut, 11 of the 18 overseas players on AFL lists are Irish with another three being hunted this year.
As a general rule, clubs are drawn to Gaelic players for their agility, speed and skills.
US basketballers appeal for height while African athletes can combine size and athleticism.
Kenyan-born Swan Aliir Aliir debuts against Brisbane on Sunday and AFL talent manager Kevin Sheehan said US basketball recruiters have refined their search for Africans to 'hot spots' Sudan, Congo and Nigeria.
"They all offer something slightly different," Sheehan said from last week's AFL combine in Los Angeles, which was only attended by prospects at least 200cm.
North Melbourne and Richmond attended the US combine in the search for the next Cox.
Sudanese offer size while the Nigerians boast power, according to the US experts.
To read the complete article by Sam Landsberger, follow the link: http://www.heraldsun.com.au/sport/afl/more-news/no-surprise-irish-imports-adapt-to-afl-easier-than-other-foreign-talents-says-recruiting-guru/news-story/696261c34c5aa0cbeee6fd35593ccef4
Photo: Jim Stynes (Herald Sun)
Comments (0)
---
World Footy News
http://www.worldfootynews.com/article.php/20160430225613132