Revenge, Envy or Just Good Footy – AFL London 2016
Thursday, April 28 2016 @ 09:59 pm ACST
Contributed by: Wesley Hull
Views: 1,134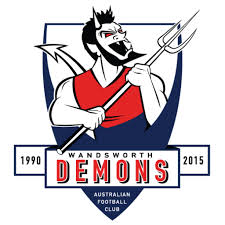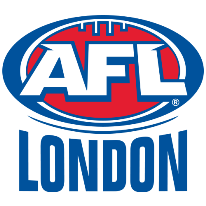 The Wandsworth Demons didn't waste any time sending messages to the rest of the AFL London competition about their intentions for the 2016 season. With Round One being played last weekend, the Demons kicked of their year with a rousing 17 point win over league powerhouse, the West London Wildcats. One round is not a season, but the Wildcats have been making a habit of grabbing any silverware not nailed down. Their Champions League victory coupled with their pre-season cup win had them pencilled in again as early favourites for another title by many.
But whether it be revenge for seasons past, envy of success or just plain old good football, the Demons stopped the Wildcats in their tracks and have already changed the status quo of the season.
In other Premiership Division games, last year's premiers North London Lions got away to a perfect start to 2016 by downing the London Swans by 41 points. The Wimbledon Hawks also made it one from one with a 35 point win over the Putney Magpies.
In the Conference division, the London Swans downed the Regents park Lions whilst the She Bu Raiders defeated the Clapham Demons.
The Social Division saw first up wins to Wimbledon Hawks, South London Demons and the South East London Giants.
PREMIERSHIP
London Swans 6.4.40 DEF BY North London Lions 12.9.81
West London Wildcats 8.5.53 DEF BY Wandsworth Demons 11.4.70
Wimbledon Hawks 9.6.60 DEF Putney Magpies 3.7.25
CONFERENCE
London Swans 7.7.47 DEF Regents Park Lions 7.6.46
She Bu Raiders 8.17.65 DEF Clapham Demons 2.2.14
SOCIAL
Wimbledon Hawks 5.7.37 DEF Putney Magpies 4.5.29
Ealing Emu's 2.6.18 DEF BY South London Demons 7.5.45
South East London Giants 5.8.38 DEF Reading Roos 3.6.24
Round Two Premiership division will see the North London Lions take on the Wimbledon Hawks, the West London Wildcats up against the Putney Magpies and London Swans clashing with the Wandsworth Demons.