Koalas Not So Lazy – New AFL Russia Season Under Way
Thursday, April 21 2016 @ 09:55 pm ACST
Contributed by: Wesley Hull
Views: 2,056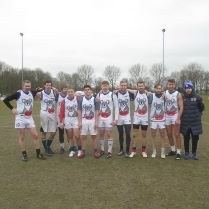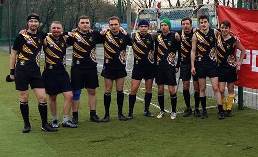 Only a few weeks ago the Moscow based Lazy Koalas travelled to Amsterdam to represent Russia at the 2nd Annual AFL Europe Champions League. It was a huge step for the club, and footy in Russia, but the greater benefit might have been seen last weekend at the opening match of the 2016 AFL Russia season.
The opening match saw the Lazy Koalas host the St Petersburg Cats in a rivalry that is gaining more and more support each year. The final result was a little one-sided, with the mighty Lazy Koalas downing the Cats 144 to 24. But the result further proved how far the Koalas have come so quickly. Despite their moniker, these Koalas are a long way from lazy. They have become the current Australian Rules football powerhouse in Russia.
On a cold, cloudy day in Moscow, according to Koalas co-founder Mikhail Artemyev, the Lazy Koalas took control early and simply never let go. However, St Petersburg Cats co-founder, Slava Belov, noted that he was proud of how far his team had come regardless of the result. Slava stated that "…the Cats got two new players, Yaroslav and Sergey, for whom it was the first match ever. We got a reunion with one of club founders Ilya who's now living in another city. Ilya kicked two goals. We are heading the right way to build a fast passing and good kicking team. We are happy with the progress we have achieved within the year of footy."
For many years the Australian Rules football scene in Russia was developed and grown by a committed group of people against many odds. It was played predominantly in Moscow. But now that work, and the passions of people like Mikhail, Slava and their dedicated club mates, has seen a Moscow based team capable of playing against the best teams across Europe, and a St Petersburg team that is following a similar pathway to success.
The return bout, or Round Two, will be played in St Petersburg in May. It will be very interesting to see how each team goes as their football develops.