New Zealand On McLachlan's AFL Radar
Friday, April 01 2016 @ 10:29 pm ACDT
Contributed by: Wesley Hull
Views: 1,368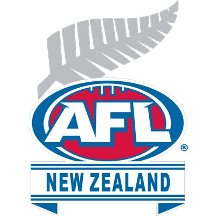 In an interview yesterday with Melbourne radio station 3AW's Neil Mitchell, AFL chief Gillon McLachlan once again floated the distant possibility of an AFL team one day being based in New Zealand.
The full interview can be heard by following the link: http://www.3aw.com.au/news/gillon-mclachlan-says-new-zealand-most-likely-country-for-international-team-20160331-gnvt7a.html and playing back either of the video links. However, the most salient aspects of the interview are outlined below.
AFL boss Gillon McLachlan says New Zealand is the most likely location for the league's first internationally-based team.
While not on the agenda short-term, McLachlan said it could happen within 30 years.
McLachlan said there'd undoubtedly be critics of the idea, but you should never say never.
"I don't think people would have contemplated a lot of things that have happened in the last 30 years in our game," the AFL boss told Neil Mitchell on Friday.
"If you take a 30-year view, New Zealand is the most likely opportunity for expansion.
"The time zone is relevant, they've got ovals, they're good athletes and after rugby union there's no dominant second sport.
"It's not on the radar for tomorrow, but it's visionary."