Saints In Heaven – NTFL Premiers
Sunday, March 20 2016 @ 07:19 am ACDT
Contributed by: Wesley Hull
Views: 1,007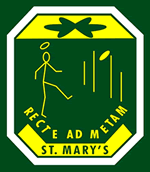 With so many games decided by less than a goal throughout the 2015/16 NTFL season, most involving Wanderers, it was fitting that the biggest day of the season follow the same script. At TIO Stadium in Darwin last night, the St Mary's Saints held on in a staggeringly breathless final quarter to win the premiership by two points in one of the tightest finales in recent years.
The opening quarter was a matter of which team would calm their Grand Final nerves the quickest. After a willing start by both teams, where a soccer score was threatening, Saints managed the only goal of the quarter courtesy of a free kick and 50 metre penalty and held the lead at the first break by seven points. Quarter time: St Mary's 1 2 8 v Wanderers 0 1 1
The second quarter belonged to the Eagles, and after a tight defensive first stanza, Wanderers found some extra space to run and set up play. Their four goals for the quarter had their fans ecstatic and momentum going their way. Wanderers reversed the quarter time advantage, going in to the main break with a six point lead. Half Time: Wanderers 4 1 25 v St Mary's 2 7 19
The game had already been tense, tight and unyielding, and the same pattern carried into the third quarter. Wanderers tried to make space and get their running game going to pull away, but St Mary's would have none of it, playing a tight defensive game to keep the Eagles restrained. The Eagles narrowly won the quarter, but not by enough to shake off the Saints. Three-Quarter Time: Wanderers 6 4 40 v St Mary's 4 8 32
The question was always which team would find the extra legs on a warm night under the greatest pressure a game can produce. After a whole season had been played out, which team would have the talent, energy and composure to play out the final half hour or so to hold up the premiership cup. Saints' coach, Rick Nolan, suggested to his players at Three-Quarter Time that if they pulled off a remarkable victory coming from behind in the last quarter it would rank this win as one of the Saint's finest premierships. As fate would have it, that's just what occurred as Saints kicked the first three goals of the final quarter to grab a lead in the pulsating final moments.
Wanderers played out a season with more results decided by less than a goal than any other type of result. What might have been a statistic that gave them the experience to survive yet another close game also became the heartbreak that is the other side of that coin. Wanderers has their chances, but when push came to shove in the dying minutes it was St Mary's that found enough composure to grad the lead and hold on.
Final Score: St Mary's Saints 7 8 50 d Wanderers Eagles 7 6 48
For St Mary's it is an incredible 31st premiership in 64 years since they joined the NTFL in 1952. They are just short of a phenomenal average of a flag every two years over well more than half a century. It is a record that deserves wider recognition for a club that sets the bar high and continues to leap over it.
Wanderers could not add to their 12 flags, but should still be applauded widely for their efforts, two years in a row, of coming from positions of possibly missing finals altogether to turning a season around and reaching the ultimate match. It doesn't make the paid of a Grand Final loss go away, but it does acknowledge what a wonderful performance it was by the club to reach their third successive flag tilt.
But today the Saints are in heaven. They are the 2015/16 NTFL champions and deserve to revel in their celebrations as all other clubs now use their off season's to plot their own assault on next year's flag.