Crocs And Eagles' Epic Draw – NTFL Round 16
Tuesday, February 09 2016 @ 10:48 pm ACDT
Contributed by: Wesley Hull
Views: 1,093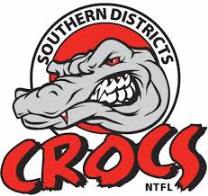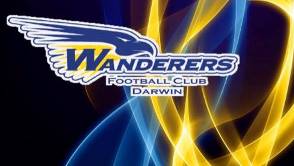 Just two rounds remain until the NTFL finals series begins and Round 16 provided plenty of excitement as teams jostled for finals berths. In the highlight of the round the Crocs and Eagles played a pulsating draw, St Mary's booted Palmerston out of the top five, Buffaloes all but killed off the Tiwi Bombers finals hopes and the Nightcliff Tigers leapt into the top five.
Southern Districts Crocs has virtually assured themselves of the minor premiership, so their clash against Wanderers Eagles was less about top spot and more about flexing muscle against another likely finalist. Wanderers were still on a mission to prove doubters wrong and show they could actually defend their title after a tardy first half of the season. The result was a slashing game where little separated the teams all day and had them locked at 73 points apiece by the final siren. Incredibly, it was the tenth time this season that Wanderers had played in a game decided by less than a goal, with them being on the credit side with six wins a draw and three losses. It says something about their belief that they can stay in games so long and surge when they need to. That is something other finals teams will need to watch very closely.
Final Score: Southern Districts Crocs 10 13 73 drew with Wanderers Eagles 10 13 73
The Darwin Buffaloes might have finally done enough to see finals action this year, and at the same time killed off the Tiwi Bombers chances. Just three points separated the sides in another close game at the end. But the Buffaloes held sway all day and did enough to hold off a fast finishing Bombers team. Buffaloes now meet bottom placed Waratah and should secure a finals berth before meeting Southern Districts in the final round. For Tiwi Bombers, they need both Nightcliff and Palmerston to each lose their final two matches and win both of theirs, which is certainly possible though not very likely, especially as the Bombers meet the Crocs next week.
Final Score: Darwin Buffaloes 13 16 94 d Tiwi Bombers 13 13 91
Nightcliff Tigers walloped the Waratah Warriors by 110 points to leapfrog the Palmerston Magpies and jump into fifth place and a genuine chance at finals action. For the Warriors, their season just continued on the same path as they now face the unenviable reality of going winless for the season. But Nightcliff's recent good form has seen them gather momentum at the right time. They face a tough road yet, with matches against St Mary's and Wanderers to go, but they have shown an ability to surprise in recent weeks and winning one of those matches may just get them there.
Final Score: Nightcliff Tigers 19 27 141 d Waratah Warriors 4 7 31
Sunday's match saw St Mary's shake off recent wobbles and put away the Palmerston Magpies by 53 points. After having lost three of their last five matches, Saints needed a steadying performance with finals around the corner. A seven goal to one second quarter effectively put the contest to bed as the Magpies just couldn't bridge the gap in the second half. The saints are a game and a half clear of third placed Wanderers, and with remaining matches against Nightcliff and Waratah they should hold second, but of more importance was the winning feeling.
Final Score: St Mary's Saints 18 13 121 d Palmerston Magpies 10 8 68
Next weekend's penultimate round sees the Tiwi Bombers take on the Southern Districts Crocs, St Mary's clash with Nightcliff, Palmerston do battle with Wanderers and Waratah meets the Darwin Buffaloes.