Ploče Eagles Continue Croatian Growth
Monday, January 18 2016 @ 08:53 pm ACDT
Contributed by: Wesley Hull
Views: 1,472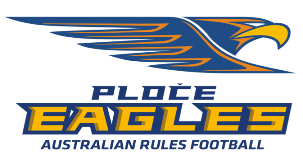 If enthusiasm is one of the criteria on which success is based then the new Croatian footy team, the Ploče Eagles, is in great hands. A chat with the fledgling club's president, Johnny Roncevic, tells the story so far, but also tells a story of a larrikin who may have exactly what it takes to bring together another successful Croatian footy team.
The town of Ploče is not large – approximately ten thousand people – but it important as port on the Adriatic, or Dalmatian Coast, and is used heavily as a port for the neighbouring nation of Bosnia and Herzegovina. The reference to a port adds to the irony of a president of a new club who is from Fremantle in Australia.
According to Johnny, "we are [located] in Ploče, halfway between Split and Dubrovnik. As for players, I have just got the team off the ground. It was a long and difficult procedure with the Grad Ploče [city of Ploče] organising things and still is. I think all up we have got about 20 boys that come to training but a solid 10-12 are under 18. We train at the Vojarna for now while I'm still in talks with the local soccer club to get to use their pomočna igrališta."
Johnny's story itself is interesting. "I moved here about a year ago. English is my first language so I am learning as much as i can. I am from Fremantle, Australia, so playing with an Eagles' jumper isn't exactly a dream come true because I live and die for the mighty Dockers. My coffee mug in the morning is a Dockers' cup. To put it in comparison it is like being born in [the city of] Split being a crazed Torcida boy [Torcida Split football fans], moving to Australia and making a Futsal team wearing Dynamo shirts, if that helps that perspective."
Johnny is already grateful for the assistance he has received getting this new team together. "Josip Kravar [President SANH – AFL Croatia] is an absolute lad! The bloke has helped me here a lot with everything. As you could imagine, it would be like moving to Australia and in your first year there starting your own club. There a few bumps in the road getting everything organised but what I've learned here is that everything in Croatia is polako [moving slowly]."
It will be a tough road to travel yet, but Johnny is already a long way down the track. He certainly has many people across the clubs in Croatia who will do all they can to offer assistance and the opportunity for vital matches to develop experience and clarify direction.
One wonders how Johnny will cope if his first rival is the Velika Gorica Dockers.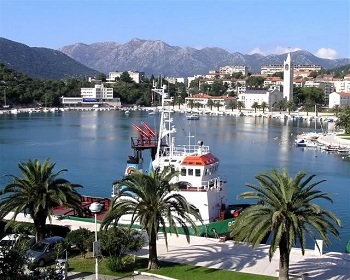 Picture: the lovely port town of Ploce