International Rules - International broadcast schedule
Saturday, November 21 2015 @ 09:56 pm ACDT
Contributed by: Troy Thompson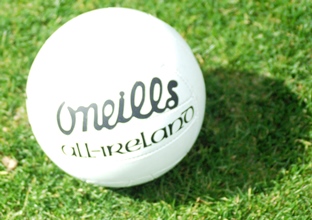 The 2015 International Rules Series will be just one Test played at Croke Park in Ireland tonight at 19:00 hours Dublin time (Sunday morning Melbourne time). The big talking points pre-match will centre around the 95th anniversary of Bloody Sunday and the horrific events at Croke Park, and the final match played by Australian goalkeeper Dustin Fletcher.
The match will be televised in Australia live and at other locations around the world on delay. Live streaming will also be available for subscribers to the WATCHAFL.AFL.COM.AU service.
The schedule is as follows.
| Network | Region | Australia vs Ireland |
| --- | --- | --- |
| Australia Plus | Asia | - |
| Australia Plus | Pacific | - |
| Australia Plus | India | - |
| ESPN BT Sport | UK & Ireland | 22/11 @ 15:00 GMT (Delay) |
| ESPN | Caribbean | - |
| EUROSPORT2 | Europe | - |
| EUROSPORT2 | UK & Ireland | - |
| EUROSPORT2 | Asia | - |
| FOX SPORTS | USA | - |
| FOX SOCCER PLUS | USA | 21/11 @ 18:00 USET (Delay) |
| ORBIT SHOWTIME | Middle East | 21/11 @ 23:00 GMT (Delay) |
| OTLSM | Worldwide (Boats & Cruises) | 21/11 @ 23:00 GMT (Delay) |
| RDS | Quebec | - |
| RDS2 | Quebec | - |
| SKY SPORTS | New Zealand | 22/11 @ 17:00 NZT (Delay) |
| SUPER SPORT | Africa | - |
| TSN2 | Canada | - |
| TVNZ | New Zealand | 22/11 @ 12:00 NZT (Delay) |
| CLARO SPORTS | Latin America | - |
| WATCHAFL.AFL.COM.AU | Worldwide (excl. Australia) | 21/11 @ 19:00 GMT (Live) |
Comments (0)
---
World Footy News
http://www.worldfootynews.com/article.php/20151121220429961