Irish Series Shows AFL's Ambition: McLachlan
Thursday, November 19 2015 @ 09:36 am ACDT
Contributed by: Wesley Hull
Views: 995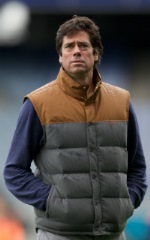 THE VIRGIN Australia International Rules Series has an exciting future, says AFL CEO Gillon McLachlan.
He spoke after arriving in Dublin to watch the Test match at Croke Park on Saturday night, and dismissed critics of the venture, saying such concepts demonstrated the game's desire to be ambitious and aspirational.
The squad trained on Wednesday at Croke Park after arriving in a damp and windy Dublin on Tuesday following five days in New York.
McLachlan, who is due to meet formally with the Gaelic Athletic Association on Friday, said it was important the AFL was never insular in its thinking.
"I like the concept of representing the game," he said.
Your IRS guide
"I like our best players being able to come and play together. I like them to be able to go and travel and see new cultures and have different experiences. I like them to forge friendships with the Irish. I like our relationship with the GAA.
"I think it [the concept] shows an ambition and aspiration that we want in our game."
McLachlan said the AFL did not shy away from the fact it put on a disappointing show in 2013 and had to revamp the series to ensure the best Australian players were taking on Ireland's best.
He said the revamp had "certainly reignited the passion in our playing group generally for this series and this contest".
While there were critics in Australia, the AFL was not perturbed.
"It is cost neutral for us in a two-year cycle but I am prepared to invest in this beyond that," McLachlan said.
"We give the opportunity for players to aspire to represent their country, for the ability to come and learn off the Irish and learn from different cultures," McLachlan said.
"I think you have got to look beyond where you are currently now and look at where you might be able to go and what might the possibilities be, and I think this is an important for our game in that sense."
McLachlan said he liked the idea of playing a game in New York but he needed to discuss the issue with the GAA on Friday.
On Wednesday, the players went to the Croke Park museum before training and had the rich history of the GAA and its links to the country's independence explained.
They were also reminded that the game is being played on the 95th anniversary of Sunday Bloody Sunday, when 14 people died at Croke Park after British soldiers entered the ground and opened fire.
A player, Michael Hogan, was killed in the incident and has the Hogan stand named after him.
Australia tuned up with a 60-minute run on Croke Park on Wednesday as the skies cleared with officials hoping for a crowd of between 50-60,000 people to attend on Saturday night.
The game will be televised live into Australia on Sunday morning.
Originally Published: Peter Ryan in Dublin
afl.com.au
http://www.afl.com.au/news/2015-11-19...-mclachlan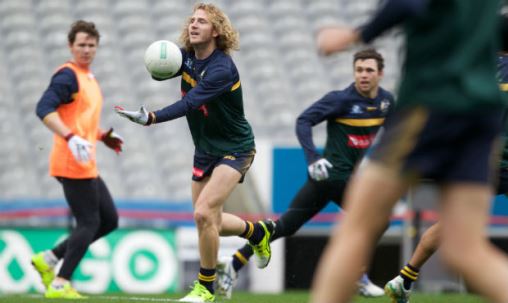 Pictures: Getty Images