Aussie IRS prepartions hitch as NY warm up match cancelled
Saturday, November 14 2015 @ 05:06 pm ACDT
Contributed by: Troy Thompson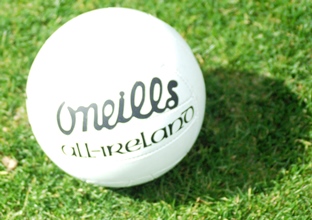 The match that was scheduled to take place today (NY time) between the Australian IRS team and they NY GAA team has been cancelled. The NY GAA this morning relayed the message via Twitter "Due to circumstances beyond the control of NYGAA, the International Rules Challenge v Australia is cancelled. Apologies for any inconvenience."
It will be a set back for the Australians who would have benefitted greatly by having some round ball match practice under their belts before next weekend's one-off IRS Test Match at Croke Park in Ireland. It may also be a setback for those involved in the International Rules Series who are keen to have a match staged in the US in the future.
The match was called off after the AFL's football operations staff inspected the ground for the match. They determined that some areas of the turn were of concern and as such the ground was not fit for play.
AFL Media Relations Manager Patrick Keane who is with the team in New York told us "We were more than happy to play there, as we wanted a hit out, but would not risk injury to any player, both for the game next week and for the players' own pre seasons with their clubs."
The NY GAA team had prepared for the match with their own warm up session against USAFL club the New York Magpies, just the previous night, getting some pointers on the Australian aspects (e.g. tackling) of the hybrid game.
For the fans hoping to catch the Aussie stars in action, Keane added that "It is not ideal for us to not have the match but will still train tomorrow and do the best we can. While we understand fans here will be disappointed with the cancellation, we will seek to do a make up event of some kind before we go."
Comments (0)
---
World Footy News
http://www.worldfootynews.com/article.php/20151114171155187