South Dublin Swans Take ARFLI Premiership
Sunday, August 30 2015 @ 10:07 am ACST
Contributed by: Wesley Hull
Views: 1,972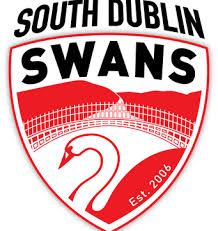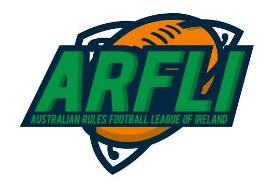 The South Dublin Swans have continued their rise of recent weeks to peak at just the right time and take out the 2015 ARFLI premiership, downing the raging hot favourites in the process. The Belfast Redbacks had been the dominant Irish team throughout most of the season, but on the day that mattered most it was the Swans that triumphed.
By half time the Swans had already stated their intentions, pulling out to an 11 point lead, 3 7 25 to 2 2 14. The Redbacks knew they had a challenge on their hands and came back hard in the second half, but the stoic Swans held out for a thrilling two point victory, winning 6 9 45 to 6 7 43.
The Swans had already dented the Redback's armour in their final round clash where the result saw the Swans pull away to an eventual 25 point win. It would be Belfast's only loss for the home and away season, but looking back the result was profound.
For the Swans it is their fifth premiership (2006, 2010, 2011, 2013) and the result is an almost fitting form of revenge for last year's defeat at the hands of the Redbacks, also by just two points. The two teams have split the premierships between them since 2010 with the Redbacks taking the titles in 2012 (their maiden premiership) and 2014. For the Swans, the result makes them the most successful Irish club in terms of premierships. Their fifth flag sees them go past the Leeside Lions and Dublin Demons with four each.
For the Swans it is time to revel in the victory, which no doubt they already are. The Redbacks can now take some time to review their season and find solutions to questions raised in their last few matches in a bid to turn the tables in 2016.
With the end of the domestic ARFLI season, attention in Ireland will now turn to the international teams as they head to Umag, Croatia, to contest the Axios Euro Cup where fired up Irish Warriors and Irish Banshees teams hope to again take out the double and be recognised as the best Australian Football national teams in Europe.
But for the time being it is the turn of the South Dublin Swans to Shine. Congratulations