AFL Passion Comes to Cairns in 2015
Tuesday, July 07 2015 @ 08:35 pm ACST
Contributed by: Wesley Hull
Views: 1,329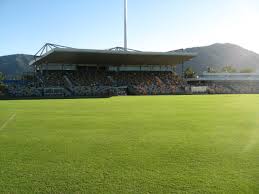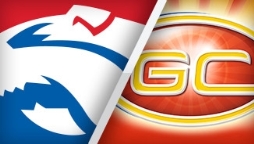 In what is arguably the biggest sporting event now on our local Cairns calendar, the Western Bulldogs will host the Gold Coast Suns at Cazalys Stadium this Saturday. For the fifth consecutive year Cairns will be in the national and international eye as an AFL Premiership venue, showcasing our brilliant location and wonderful facilities as we put Far North Queensland and AFL football on show.
The event is also supported by a huge variety of events locally, listed at the bottom of this following press release from the AFL. Each year this event has become bigger and better and a bumper Cairns crowd is expected to turn out.
MEDIA RELEASE FROM THE AUSTRALIAN FOOTBALL LEAGUE
AFL passion arrives in Cairns this week with a full program of community events in the lead up to the Round 15 Toyota AFL Premiership match between the Western Bulldogs and Gold Coast SUNS at Cazalys Stadium on Saturday, July 11.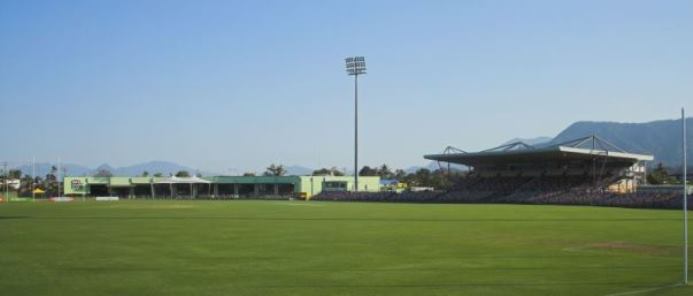 AFL Chief Executive Officer Gillon McLachlan said the AFL was pleased to see North Queensland sports fans embracing the match for a fifth consecutive year.
"In recognition of the fantastic support we continue to receive from North Queensland AFL fans, the AFL is pleased to bring, for a fifth straight year, another Toyota AFL Premiership Season match to Cairns.
"With the support of the Queensland Government, through Tourism and Events Queensland, alongside Cairns Regional Council, it's great that regional centres, such as Cairns, are able to experience top-flight Australian Football live in their own cities.
"It's also wonderful to see that both clubs will spend time in the North Queensland community through visits to Junior Clubs, School Holiday Clinics and local hospitals amongst other events planned during the week. 
"Tickets to Saturday's match are selling fast, so we encourage supporters to get their tickets early to avoid disappointment," Mr McLachlan said.
This is the fifth year Cazalys Stadium, Cairns has hosted a Toyota AFL Premiership fixture match and the second time the Western Bulldogs have hosted a home game in Queensland.
Acting Western Bulldogs CEO Michael Quinn said the Club enjoyed playing for the first time in Cairns last year and was looking forward to another successful outing on Saturday.
"Our commitment to playing in Cairns provides us with a great opportunity to strengthen our ties with Bulldogs fans in Queensland, and also to connect closely with fans that make the journey up. 
"We're looking forward to returning to Cairns and building on what was a successful maiden visit last year for our Club," Mr Quinn said.
Saturday's match will see the Gold Coast SUNS play at Cazalys Stadium for a fifth consecutive year as the away Club.
Gold Coast SUNS CEO Andrew Travis welcomed the side's upcoming Toyota AFL premiership match against the Western Bulldogs at Cazalys Stadium.
"We always look forward to returning to Cairns for what promises to be another exciting tour for AFL football in Far North Queensland," he said.
"As a club we have established a significant foothold in the developing AFL region, which acts as a key recruitment catchment for the Gold Coast SUNS Talent Academy.
"From annual community camps to pre-season games and AFL premiership fixtures, the Gold Coast Football Club will continue to support the growth of AFL in Far North Queensland," Mr Travis said.
Cairns Mayor Bob Manning said the Cairns community was looking forward to welcoming the Western Bulldogs and Gold Coast SUNS back to the Far North.
"It's great to have these two teams back in Cairns to entertain and inspire our local community.
"I encourage fans to take this great opportunity to get out to the game and the supporting program of events and share in the experience of hosting this top-level sporting event on our home turf," Mayor Manning said.
A number of community events have been scheduled this week to showcase Australian Football to the local community.
Wednesday July 8
• 9am – 3pm: School Holiday Camp for boys and girls aged 5 to 12 years.
• 5pm – 6pm: McDonald's AFL 9s Exhibition Match (social mixed teams)
Thursday July 9
• AFL Queensland will be hosting Children with a Disability Clinic with modified activities for both boys and girls.
• The Western Bulldogs will spend time at seven Junior AFL Clubs throughout Cairns, teaching skills and meeting local players.
• 6:30pm – 9:30pm: AFL Coaching Masterclass.
Local accredited AFL coaches are invited to register to attend the AFL Coaching Masterclass where Western Bulldogs senior coach, Luke Beveridge and assistant coach Daniel Giansiracusa will present to the group along with members of the Gold Coast SUNS Football Department.
The AFL Coaches Masterclass is open to all senior, junior and women's AFL accredited coaches and any school-based and aspiring AFL coaches in the Far North Queensland region. The session is free but spaces are limited so interested attendees are encouraged to ring the AFL Cairns office before midday on Thursday.
Friday July 10
• 10:00am – 11:00am: Western Bulldogs Open Training Session - Cazalys Stadium
• 3:45pm - 4:30pm: Gold Coast SUNS Open Training Session - Cazalys Stadium
An autograph session for fans will happen along the boundary following each training session.
• 2:00pm – 5:00pm: A free AFL Fan Day will be held at Cazalys, in conjunction with the AFL Club open training sessions, where fans and supporters can participate in activities within the AFL Playground, purchase AFL merchandise and listen to the live SEA FM broadcast.
Saturday July 11
• Gates open at 2pm with family activities in the AFL Playground
• 2:05pm Curtain Raiser Match – Gold Coast SUNS Academy North Queensland Squad vs Cairns Colts Squad
• 4:35pm Round 15 Toyota AFL Premiership Match – Western Bulldogs v Gold Coast SUNS
• Post-match Kick-to-Kick on-field (weather permitting)