Cat Steven Motlop's Refugee Dream
Sunday, June 21 2015 @ 06:22 pm ACST
Contributed by: Wesley Hull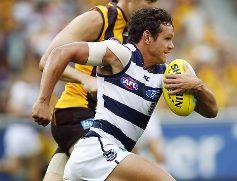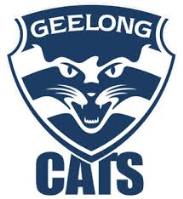 Geelong's Steven Motlop has been working to bring a group of refugees together as a football team. This fascinating account of his dream was recently aired on Channel 7 news.

The Channel Seven news story looked behind the scenes of the football world where new immigrants and refugees are slowly but surely taking up the game at junior and senior levels, with the assistance of players like Motlop.

As reported by Nick McCallum on the Channel Seven story, the Geelong star has brought his skills along to train a group of refugees, some aboriginal students going to school in Geelong and some helpful locals to develop a team.
The refugees, from Afghanistan and elsewhere, have not been in Australia for long and have been playing footy for just a few weeks. But they have been working hard to learn all the skills of the game, including Motlop's bag of tricks kicking at goal.

The goal is to get a team together to play against other multicultural teams from across Melbourne next month. Within that goal is the opportunity to identify talent and potential. Kumar, from Afghanistan, is keen on going further, stating "It is my dream to play for Geelong." Another player, Mustafa, has been impressed by the skills on display by Motlop and wants to emulate him, though his bigger goal is to "meet new people and make new friends."

To view the original Channel Seven clip, click on the following link: https://au.news.yahoo.com/vic/video/w...ees/#page1

Steven Motlop himself is happy to help out and bring what he can to his new "team" and concedes that it has "not [been] so easy a life for some of them." Motlop's "warriors" are another invaluable step in bringing our game to an even wider audience, both geographically and culturally.

Comments (0)
---
World Footy News
http://www.worldfootynews.com/article.php/20150621182228823