Putney Magpies Break Their Duck – AFL London Round 6
Wednesday, June 17 2015 @ 03:00 pm ACST
Contributed by: Wesley Hull
Views: 1,338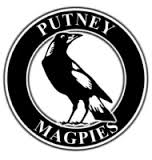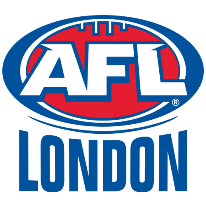 In a round of upsets and spine-tingling finishes, the Putney Magpies have got off their dreaded "duck" and recorded a valuable and heartening victory against the Wimbledon Hawks. At home to the Hawks, the Magpies needed to register a first win of the season and did so in fine style to win the match 12 14 86 to 7 11 53.
In another upset, the North London Lions, sitting in third place and playing at home, were expected by many to defeat the inconsistent London Swans. But the Swans team had not read the script presumably and came away from the outing with a 10 5 65 to 6.10 46 win against the Lions.
In the match of the round, first were playing second with the Wandsworth Demons taking on the West London Wildcats at home. Whilst the Wildcats started the season with some massive wins, the Demons have stayed close behind. That could not be better illustrated than the weekend result which saw the Wildcats hang on by a whisker against the Demons for a one point win. Final scores saw the Wildcats 10 13 73 edge out the Demons 10 12 72.
Whilst the win sets the Wildcats two games clear of the Demons on the ladder, both teams now know that they are much closer than that in reality. Should they both reach the grand final both would have strong grounds for confidence.
Ladder Positions after six rounds see the Wildcats 24, Demons 16, Lions 12, Swans 12, Hawks 4, Magpies 4.
The Round 6 results for the Premiership Competition:
Wandsworth Demons 10.12.74 def. by West London Wildcats 10.13.75
North London Lions 6.10.46 def. by London Swans 10.5.65
Putney Magpies 12.14.84 def. Wimbledon Hawks 7.11.53
The round 6 results for the Conference Competition:
Regent Park Lions 9.14.68 def. London Swans 3.4.22
Clapham Demons 6.4.40 def. by Shepherds Bush Raiders 11.10.76
The round 6 results for the Social Competition:
Bounds Green Lions v Reading Roos
South London Demons 2.4.16 def. by Ealing Emus 7.8.50
Putney Magpies v Wimbledon Hawks
All women's teams had a bye this weekend.
For all stories, scores, ladders and fixtures for AFL London, go to:
http://www.afllondon.com/