Montpellier Firesharks to Meet Paris Cockerels in French Grand Final
Monday, June 15 2015 @ 09:19 pm ACST
Contributed by: Wesley Hull
Views: 2,195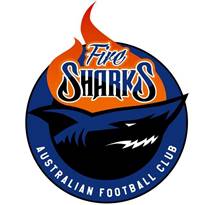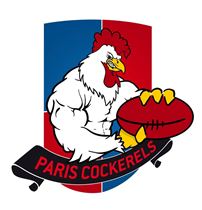 In a huge result for French football, the Montpellier Firesharks have defeated the favourites, and winner of the last two CNFA premierships, the Toulouse Hawks, to book an historic berth in the 2014/15 Grand Final. They will meet the Paris Cockerels team which defeated the Cergy-Pontoise Coyotes in the other semi final.
Whilst the Paris team have a chance to write their own history, it is the Firesharks team which is the talk of the town, reaching their first ever national level Grand-Final. It is an incredible result for a club that during its early years played in the lesser Development Cup competitions and sometimes not at all. To have progressed as a club to challenge for this year's national title is a huge tribute to the people who have kept believing and developing the club based in Montpellier. The city, is located between two other French cities with Australian Rules football heritage, Toulouse and Marseille, close to the Mediterranean Sea in the south of France.
The match was a battle of the south, but it is the Firesharks that will now represent that part of the country in the season's finale.
The Paris Cockerels can also claim again their dominance of the French competition with victory in the Grand-Final. Since 2009, the Cockerels have won two premierships back to back, followed by the Bordeaux Bombers (also twice back to back) and the Toulouse Hawks having won the past two back to back. The Cockerels can break that deadlock and set a new standard with another premiership win.
In the semi-final between the Firesharks and the Toulouse Hawks, it was the Firesharks as underdogs against the team that had won the past two flags and finished the home and away season in second place. But the past counted for nothing as the Montpellier Firesharks 15 15 105 defeated the Toulouse Hawks 10 22 82. To many the result was an upset, but regardless Montpellier will now have a crack at creating more history in two weeks time.
In the other semi-final the Paris Cockerels were merciless in swamping the Cergy-Pontoise Coyotes with a massive 129 point win to reach yet another Grand-Final. The final scoreline saw the Cockerels win 170 to 41 in a lop-sided match.
The Grande Finale will be played on 27th June.