Wandsworth Demons Keeping Pace – AFL London Round 5
Sunday, June 14 2015 @ 10:30 pm ACST
Contributed by: Wesley Hull
Views: 1,145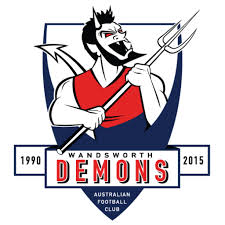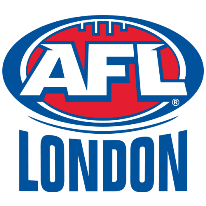 Whilst the West London Wildcats have been merrily locking down top spot on the AFL London ladder, the Wandsworth Demons have been keeping pace in second position. Their Round Five match saw them send a message of their own, putting away the Wimbledon Hawks by 53 points. Whilst the Demons went down to the Wildcats in their only loss to date (by just 17 points in Round 1), their other form has been consistent.
In other matches, the North London Lions went down bravely to the Wildcats by just 15 points, keeping the Wildcats to their lowest score of the season. The London Swans also kept their finals chances intact with a solid 35 point win over the Putney Magpies.
The Round 5 results for the Premiership Competition:
Wandsworth Demons: 9.10.64 def. Wimbledon Hawks: 1.5.11
West London Wildcats 10.9.69 def. North London Lions 8.6.54
London Swans 13.14.92 def. Putney Magpies 9.3.57
The Round 5 results for the Conference Competition:
Clapham Demons 13.6.84 def. South East London Giants 4.7.31
Shepherds Bush Raiders 12.15.87 def. Regent Park Lions 5.2.32
The round 5 results for the Social Competition:
South East London Giants 9.8.62 def. Putney Magpies 4.0.24
Ealing Emus 9.10.64 def. Bounds Green Lions 1.3.9
Wimbledon Hawks 7.8.50 def. South London Demons 1.1.8
The round 4 results for the Women's Competition:
Wimbledon Hawks 5.6.36 def. Wandsworth Demons 2.0.12
The next round shapes as one of the most even on paper as 1st plays 2nd, 3rd plays 4th and 5th plays 6th.
North London Lions (Home) VS London Swans
Wansdworth Demons (Home) VS West London Wildcats
Putney Magpies (Home) VS Wimbledon Hawks