Ramming Home The Advantage – AFLCNE Round 8
Wednesday, June 10 2015 @ 12:18 pm ACST
Contributed by: Wesley Hull
Views: 1,373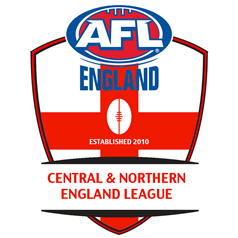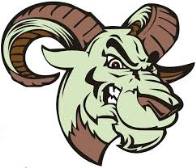 The Huddersfield Rams certainly made a statement about their intent to be part of the finals action with a massive win over the Tyne Tees Tigers to catapult themselves into third place on the AFLCNE ladder after eight rounds. In front by over 100 points at the half time break, it was a matter of how far they could ram home their advantage and build valuable percentage for the run to the finals.
The match of the round, however, was played in Nottingham where the Wolverhampton Wolverines pipped the Scorpions on their home turf by just two points in a thriller. The result was a blow for the Scorpions which needed the win to stay in the group of teams in the battle for a finals place. They are not out of the running, but the loss leaves them a game behind the Wolverines, Rams and Bears but with a poor percentage.
For the Wolverines, they would simply be grateful that they took the points in another cliff-hanger after going down narrowly to Sheffield last start.
 In the other match, Sheffield Thunder took a tighter hold on top spot, remaining undefeated with an authoritative 49 point win over the Birmingham Bears. The Manchester Mosquitoes had the bye for this round.
Round 8 Results:
Sheffield Thunder 21.20 (146) def. Birmingham Bears 14.13 (97) at Sheffield
Tyne Tees Tigers 0.2 (2) def. by Huddersfield Rams 30.26 (206) at Sheffield
Nottingham Scorpions 11.19 (85) def. by Wolverhampton Wolverines 12.15 (87) at Nottingham
Next Round:
Nottingham Scorpions v Manchester Mosquitoes (Nottingham)
Sheffield Thunder v Huddersfield Rams (Birmingham)
Birmingham Bears v Wolverhampton Wolverines (Birmingham)
Ladder:
Sheffield Thunder                            7              7              0              0              1041       589         176.74%               28
Manchester Mosquitoes                   7              6              1              0              942         454         207.49%               24
Huddersfield Rams                          7              3              4              0              795         674         117.95%               12
Birmingham Bears                          6              3              3              0              629         620         101.45%               12
Wolverhampton Wolverines              7              3              4              0              625         671         93.14%                  12
Nottingham Scorpions                     7              2              5              0              621         825         75.27%                  8
Tyne Tees Tigers                            7              0              7              0              328         1148       28.57%                  0