Lions And Hawks Play Out Thriller In London
Friday, June 05 2015 @ 09:15 am ACST
Contributed by: Wesley Hull
Views: 1,071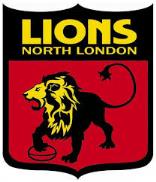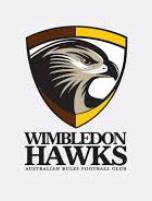 In a round where other results were far more lop-sided, the North London Lions held off a determined Wimbledon Hawks team in Round Four of the AFL London Premiership Competition. Going into the match, the Lions sat in second place on the ladder and the Hawks in fifth. But in reality only one game separated the teams on the ladder and this result showed how close many of the London teams are in talent on any given day.
In other results, the West London Wildcats reinforced their dominance of the competition with a 135 point crushing of the London Swans. It was their third win in succession over 120 points and underlined again how strong the Wildcats are. For a full match review, read the following article by Sarah Ongarello from AFL Europe: http://www.australiantimes.co.uk/top-effort-from-rover-dog-as-wildcats-clip-swans-wings/
In the other premiership match the Wandsworth Demons were too good for the Putney Magpies. The final margin of 105 points saw the Demons entrenched in the top three as the gap between the top and bottom half of teams widened.
Next weekend's matches are more even on paper with 1st v 2nd (West London v North London), 3rd v 5th (Wandsworth v Wimbledon) and 4th v 6th (London v Putney).
Weekend Results:
Premiership Competition
West London Wildcats 23.18.156 def. London Swans 4.5.21
Wandsworth Demons 16.15.133 def. Putney Magpies 4.4.20
North London Lions 6.9.45 def. Wimbledon Hawks 5.11.41
Conference Competition
North London Lions 12.9.81 def. South East London Giants 9.10.64
Shepherds Bush Raiders 21.7.133 def. London Swans 2.4.16
Social Competition
North London Lions 7.9.51 def. South East London Giants 6.6.30
South East London Demons 10.8.68 def. Reading Roos 5.6.36
Women's Competition
Wimbledon Hawks 6.9.45 def. North London Lions 2.3.15
Wandsworth Demons 11.19.85 def. South East London Giants 1.0. 6
Next Round:
Wandsworth Demons v Wimbledon Hawks (Wandsworth)
West London Wildcats v North London Lions (West London)
London Swans v Putney Magpies (London)
For updates on the results, ladders and general information about the AFL London competition, go to their website at: http://www.afllondon.com/