Bydgoszcz Wildcats – Polish Aussie Rules Returns
Sunday, March 29 2015 @ 06:40 pm ACDT
Contributed by: Wesley Hull
Views: 2,112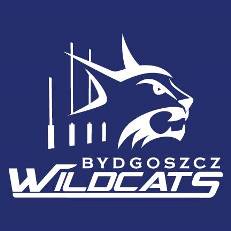 Earlier this year World Footy news reported on the rise of a new Australian Rules football entity in Poland, based in the city of Bydgoszcz. Since that time, Gareth Smith and his crew have worked overtime to get the team bigger and better.
The result is the Bydgoszcz Wildcats.
According to the club's website, "at the moment, we train at the stadium at ul. Grim Piwnik in Fordon on Saturdays at 13:00. Everyone is welcome."
"Most of the team are still novices to using the [oval] shaped ball, and all together we learn the sport."
"We mix of people in terms of experience and the level of the sport. No special equipment is required, only sports clothing. Football boots are recommended, but not required."
"This is a good time to join the team. I am still learning the game and take pleasure in a new adventure. In the future we hope for a competitive team and now we are talking with teams from Germany and the Czech Republic to play against them."
"There is also a chance, if we collect enough players, that we can send a team to the European Championships to represent Poland. At the moment anyone who plays for Bydgoszcz Wildcats is also eligible for the Polish National Team."
"We want to move closer to the centre of Bydgoszcz for training as soon as possible. We are in talks with Myślęcinkiem and the Office of the City for a convenient location."
"We are very interested in local sports teachers from Bydgoszcz to be involved in our sport and we will be very happy if those come and join our training to learn the sport."
"[We are] also looking for sponsors who would be interested in getting involved in the first team of Australian Football in Poland - Bydgoszcz Wildcats. If, anyone is interested in sponsoring the team at any level, we are willing to have discussions with all [potential] stakeholders."
"In addition, we would be grateful for any suggestions and ideas on getting sponsorship of the team and the club."
Certainly, the fledgling club would welcome any support or assistance from clubs, businesses or individuals across the whole spectrum of European footy.
The 2015 season shapes to be an interesting one for the Bydgoszcz Wildcats, and it will be worthwhile watching their continued development. They have already had huge victories to date in bringing footy back to Poland and adding another nation to the AFL Europe landscape.
Should anyone wish to contact the club for more information, or to offer any assistance, find them on Facebook at:
https://www.facebook.com/BydgoszczWildcats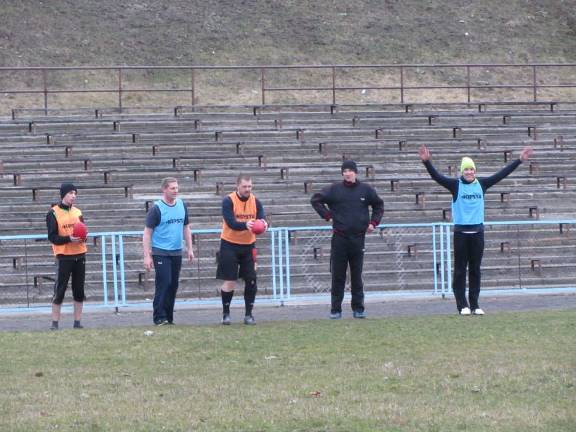 Left: Footy back on the field in Poland - Bydgoszcz Wildcats