Glasgow Sharks' Bingo Solution
Tuesday, March 24 2015 @ 10:45 pm ACDT
Contributed by: Wesley Hull
Views: 1,486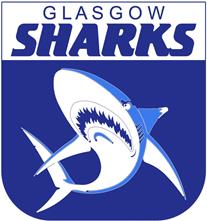 John McIntyre, president at the Glasgow Sharks in Scotland, is pretty proud of how his team is travelling in 2015. Apart from the usual match performances which tend to govern the day to day matters within a footy season, the club is also acutely aware that clubs cost money to run and that money doesn't grow on trees.
The club's venture, Bonus Ball Bingo, is doing just that – raising funds for the club. A recent article on the Sharks' website details the idea.
Club President John McIntyre believes that Jacko's Bonus Ball Bingo is only going to get bigger now and having raised a total of £1632, half going to the prize winner and half going to the club, in only 26 weeks John says that Adam has done a fantastic job and does a great job every year raising funds for the club through his tipping competition which has yet to start.
"This is a fantastic Achievement from Jacko and in a year where we are planning a big outlay of funds. We have just paid our associative membership with GHA Rugby Club and we are now looking at getting brand new playing kit for the club"
Jacko's Bonus Ball Bingo starts up again in a week's time to let anyone who would like to change their numbers have time to let Adam know.
Remember the concept is simple, you pick 5 numbers and pay £1 a week, when the lottery is played that week should one of your numbers appear as the bonus ball that number is crossed off your list, once you have all 5 numbers crossed off you win!
If you are looking to get involved get in touch with Jacko or drop the club a message. The club are asking all members to get involved and to also get their family and friends involved too!
John also had time to look at how the club, and its ancillary league Caledonian Australian Football League (CAFL), are travelling in 2015.
"The CAFL is going well. Heading into round 4 and we are preparing for our Haggis Cup campaign. The money raised [from the bingo] is going towards buying a new set of kit for the Glasgow Sharks and perhaps going towards buying more tips for our CAFL teams as we have noticed we are starting to need more."
"We are also looking to put a little money aside, whenever we raise funds, to go towards eventually getting our own ground, a long term ambitious goal but something we believe is essential to the long term sustainment of the sport."
Anyone interested in being a part of the club's Bonus Ball Bingo, or their Haggis Cup campaign is welcome to visit the Glasgow Sharks' website at: http://www.glasgowsharks.co.uk/