Amsterdam Comes Alive – AFL Europe Champions League
Friday, March 20 2015 @ 10:10 am ACDT
Contributed by: Wesley Hull
Views: 1,427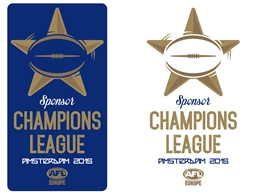 The sounds of umpire's whistles, half time sirens, advice from the crowd and parochial cheering are about to announce Australian Rules football to Amsterdam in a big, big way as the inaugural AFL Europe Champions League tournament takes place.
The draw has been released for the event which essentially divides the competing teams into two groups – Red and Black – which will compete in a round robin format to decide placings which will determine semi-finalists and other matches to decide final placings.
Teams in the Red Group are: Amsterdam Devils, Edinburgh Bloods, Solna Axemen, Zagreb Hawks and the West London Wildcats.
Black Group teams are: Malmo Redeyes, Toulouse Hawks, Rhineland Lions, Belfast Redbacks and the Manchester Mosquitoes.
The teams are invited to participate as the winners of the previous season's respective league or national premierships. Due to a range of economic, logistic and other reasons, teams from Russia, Spain, Catalonia, Wales and Italy have withdrawn since the initial acceptances last year. However, the ultimate success of this year's event may lead to greater excitement and involvement across Europe in coming years.
To read about the clubs playing in the event, AFL Europe has released a number of articles. To read about the teams representing Sweden (Skane - SAFF), Scotland, Netherlands, Germany and France, follow this link:
http://www.afleurope.org/what-do-the-...in-common/
A separate article looking at the teams from Croatia, England and a second Swedish team from the SAFL can be found at:
http://www.afleurope.org/excitement-b...amsterdam/
The event is exciting and highly anticipated by individual clubs across Europe to determine in a wider format which club might be the best European team. Certainly many clubs will fight hard for those bragging rights.
World Footy News will bring you the results of the tournament next week, though anyone interested in staying up to date with results can follow AFL Europe or competing clubs on Facebook or Twitter.