AFL to search beyond Gaelic Football for next big thing
Sunday, January 04 2015 @ 07:27 pm ACDT
Contributed by: Wesley Hull
Views: 2,099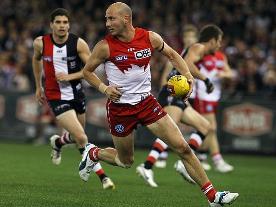 As reported in the Brisbane Courier Mail newspaper, recent successes with the development of international players will see AFL clubs make greater efforts to scour the world for new talent. The past few years have seen more and more international players joining AFL clubs. Most notable are higher profile players such as Mike Pyke from Canada (Sydney Swans), Tadgh Kennelly (Sydney Swans), Marty Clarke (Collingwood) and a host of other Irish players scattered across the clubs.
Eric Wallace (North Melbourne) came to the club after the AFL Combine in the USA whilst Kurt Heatherley (Hawthorn)  joined the club almost directly  from New Zealand junior programs. The international experiments started years ago are now beginning to bear fruit, and this is likely to gather even more steam after the recent AFL Europe Combine in Dublin. The following  Courier Mail article takes a closer look.
THE AFL is set to cast their foreign draft net beyond Gaelic footballers to find new talent in local leagues playing the game elsewhere in Europe.
Four Irish rookies were signed up for the 2015 season by AFL clubs in Australia including Essendon, Geelong, Fremantle and West Coast.
But speaking following a combined draft weekend in Ireland, AFL Europe CEO Ben MacCormack said scouts were to look further afield.
He said clearly the talent pool was large in Ireland where Gaelic football skill set matched that of AFL but the athleticism and enthusiasm and passion for the game meant there was talent to be tapped further among AFL Europe's 21-member nation league competition.
"We are going to expand our talent search and we are very aware there are some out there whether it's a six foot eight inch explosive Croatian athlete to a talented Danish former handballer or basketballer which has wet the appetite of scouts to see what's out there and find out more," he said.
"Talent wise we've thought from the start we can consolidate and learn from what we've done in Ireland then expand it into Europe. The talent in Ireland is well known but we're seeing exceptional results in Europe that we need to look more closely at."
MacCormack cited the case of 19-year-old Danish player Mikkel Kjoeg who was just 1cm short from making the all time Australian standing vertical jump record of 83cm. The Dane had been selected to take a year out in the Geelong College exchange program to develop his AFL skills.
The London-based CEO said AFL Europe was growing all the time with new clubs joining local competitions; AFL Poland has just started up and the Russian competition was expanding with St Petersburg making a team for the 2015 season.
To read the rest of the Courier Mail story, Follow this link - http://www.couriermail.com.au/sport/afl/afl-to-cast-recruitment-net-beyond-gaelic-footballers-to-find-next-big-thing/story-fnia3v70-1227171316795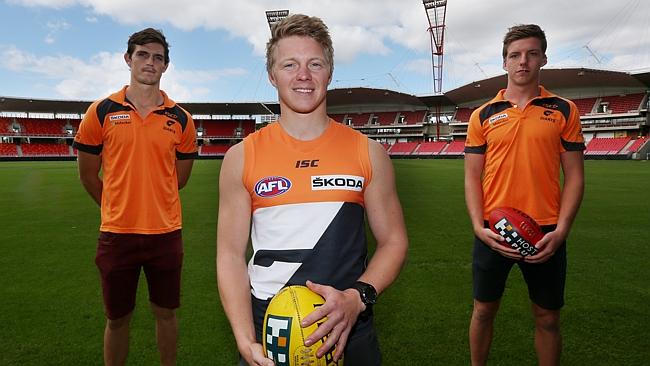 Left: Aksel Bang from Denmark made his way to the GWS Giants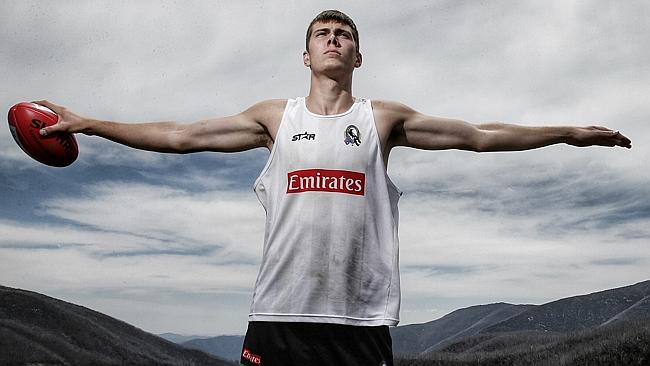 Left: Mason Cox is currently with Collingwood.