Former Magpie back in Northern Ireland fighting rare disease.
Saturday, December 20 2014 @ 01:07 pm ACDT
Contributed by: Wesley Hull
Views: 1,442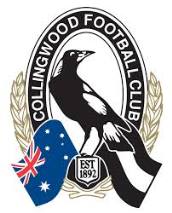 Ryan Davidson from afl.com.au reports that former Collingwood player, Marty Clarke, has returned home to Northern Ireland after finishing his career with the AFL club. But now a new challenge confronts him. The following is Ryan's story.
Former Collingwood defender Marty Clarke has revealed he was diagnosed with a rare energy-sapping disease as he fought to save his AFL career in the second half of 2014.
The 27-year-old is happily back home in Northern Ireland adapting to the cold northern hemisphere winter, but he's also adapting to living day to day with Addison's disease.
 The condition, which affects roughly one in every 100,000 people and will need to be managed for the rest of his life, occurs when the adrenal glands cannot produce sufficient hormones.
"It's a fairly serious disease and I'm just getting on top of it at the moment," Clarke told AFL.com.au.
"You're just drained of all energy when your adrenal glands shut off and I find it difficult to lift myself above the pack.
"The Collingwood medical staff were great and I'm relieved to have been diagnosed back in July, because some mornings I'd walk up the stairs and then I'd need a lie down, so now it's treatable with medication."
How do the AFL combine tests workω
The 2007 NAB AFL Rising Star nominee admits the disease played a role in his time at the Magpies coming to an end after two stints and 73 games (including just one in 2014), but he isn't using it as an excuse, conceding he didn't make the most of his opportunities.
He is now focused on becoming a father in the next few weeks, a career as a physical education teacher and the tough job of regaining his spot with County Down in the elite Gaelic Athletic Association.
"I'm doing plenty of research (on treatment), because if you want to play Gaelic football you need to have that high level of fitness, so any serious illness is probably going to rule you out," he said
"I'm determined to find out how I can get myself back to full fitness."
And while he's happy to be home with family and friends and far away from Melbourne's traffic snarls, Clarke still misses life as an AFL footballer.
And he was on hand at the recent European combine in Dublin to give advice to young Irishmen attempting to follow in his footsteps.
"I miss getting up in the morning and your job is to go to training, especially at a great club like Collingwood," he said
"I played in more winning games than losing ones, played in some massive finals, gained important life skills and developed as an athlete, so there's a lot of memories to cherish and I'm very grateful for the opportunity."
For more stories about AFL football over the off-season, go to the following link: http://www.afl.com.au/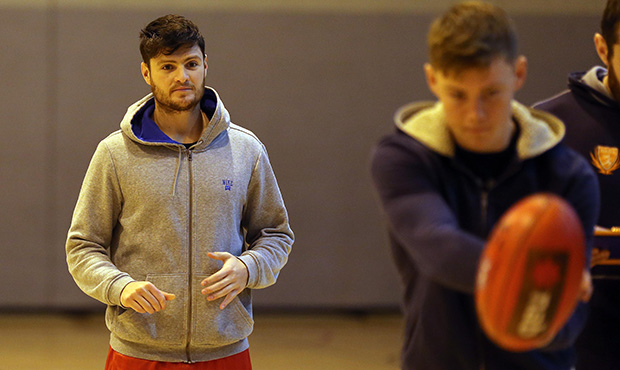 Left & Below: Marty Clarke