40+ Goal Feast For Toulouse Hawks
Saturday, November 15 2014 @ 05:12 pm ACDT
Contributed by: Wesley Hull
Views: 1,412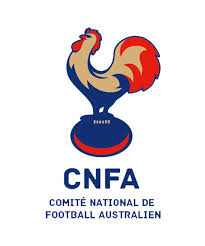 The Toulouse Hawks have started the new 2014/15 season in ominous form in the CNFA competition late last month. After having won the past two league premierships in France, their recent outing against the ALFA Lions was a frightening warning to the rest that the Hawks aren't done with yet.
Toulouse Hawks 42 17 269 d ALFA Lions 4 4 28.
The massive 241 point win against the youngest team in the French competition would have had many interested observers searching for the record books, and we invite anyone to confirm where that particular score, and winning margin, sits within the history of French footy.
The Lions would probably like to put the result out of their minds, but it is results like that which so often become the catalyst for change. Maybe for the Lions it marks the start of a long march upwards.
Already the Hawks' percentage (for and against ratio) sits just under 1000, meaning that they will have an advantage against other teams all season if win/loss ratios become tight.
The season opened with the Cergy-Pontoise Coyotes getting off to an impressive start with a big win over the returning Perpignan Tigers. The score of 19 33 147 to 5 7 37 shows a huge 110 point win, which could have been greater had the Coyotes kicked straight.
Perpignan would have preferred a better return to the national league, having been on a hiatus for sorts for a couple of seasons. But it is great for the game in France to have them back.
The Coyotes backed up that win last weekend in a tougher encounter against the Firesharks Montpellier. The 15 14 104 to 13 11 89 victory was a sterner test, but the Coyotes came through to sit at the top of the ladder with two wins from two starts.
The Firesharks' previous scheduled game against the Paris Cockerels from October had to be postponed to a date later in the season due to weather conditions.
The Bordeaux Bombers enjoyed a big win in their clash against the Strasbourg Kangourous. The final score saw the Bombers up by 134 points - 169 to 35.
Next weekend features two games with the Toulouse Hawks out to capitalise on their massive first up win when they take on the more formidable Bordeaux Bombers. The ALFA Lions get their chance to chase away the demons of their Hawks clash when they meet the Paris Cockerels.
World Footy News will return to France in mid-December when the league goes in to recess for their winter break and report on the progress of the 2014/15 season.