Hiroshima Cranes Take Flight
Saturday, November 08 2014 @ 09:05 pm ACDT
Contributed by: Wesley Hull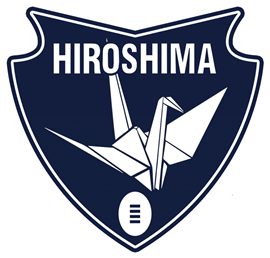 The Hiroshima Cranes, Japan's newest Australian Rules football team, has recently played in their first hitout against estbalished opposition. Jonathan Cooper, formerly from the Osaka Dingoes and now a key part of the new Cranes outfit, sent this story about the event. 
Australian Football in Japan has a very long history, but since 2004, Japanese Australian Football has been governed by the Japan Australian Football League. Teams from Osaka to Tokyo have participated in a national competition which has involved some very strenuous road trips. Despite being a small country in area, Japan is very long archipelago. Distances are vast, and domestic travel is very expensive. In 2014 with 7 teams in Tokyo, and very strong, established teams in Nagoya and Osaka, the JAFL made the decision to separate the league into an Eastern and a Western division.
Despite some initial hurdles and early challenges, the Western division of the Japanese Australian Football League has recently been going from strength to strength. With the support of the league and the international football community, a new team has been established in Hiroshima, and there are now three teams out west – The Hiroshima Cranes, Osaka Dingoes and Nagoya Redbacks. Several other teams are also a very real possibility in 2015.
Through the hard work and dedication of a select few, these three teams met on the 19th of October on the banks of the Yodogawa River in Osaka, and participated in a round robin tournament. Each team played the other once in shortened games, with the Nagoya Redbacks eventually taking the honors. Nobody really cared what the scores were at the end of the day though!
The results were insignificant when compared to the bigger picture. The games were played in fantastic spirit, and all involved had a great time. Beyond that though, games of football were being played in west Japan for the first time in 2014. At the conclusion of the day's events, the three teams agreed to meet each other on a regular basis in 2015, and committed to similar tournaments in the three cities in February, March and April. The April event will be held on ANZAC day in Hiroshima and the Tokyo Goannas have also indicated their intentions to attend.
All involved in Japanese Football are very excited about recent developments and the teams out west will be working fervently with the league and Tokyo based teams to continue to develop football in the western regions of Japan. Expect big things to happen in this part of the world in the very near future!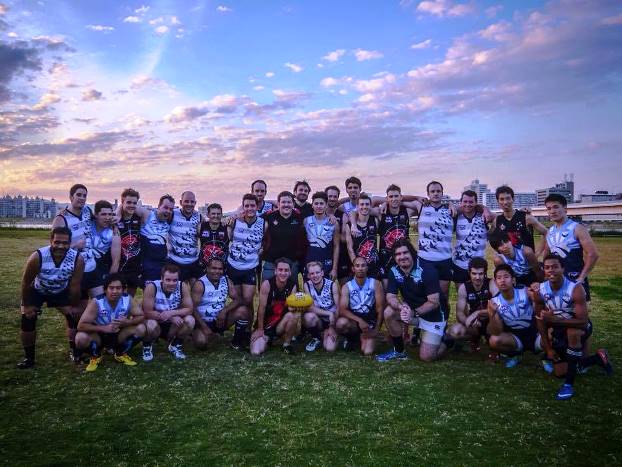 Left: Teams from the Hiroshima Cranes, Osaka Dingoes and Nagoya Redbacks enjoying the day.
Comments (0)
---
World Footy News
http://www.worldfootynews.com/article.php/20141108210550183