NRC Eagles' academic approach to footy in Northern Ireland
Saturday, October 18 2014 @ 10:17 am ACDT
Contributed by: Wesley Hull
Views: 2,284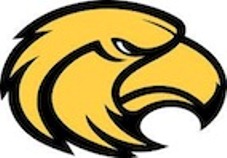 Kevin McSorley, Development Officer for Australian Rules Football League Ireland (ARFLI), has taken the game of Australian Rules football and transformed it from simply a sport to a subject of study, opening the game up to a legion of students. The club he has established in Magherafelt, Northern Ireland, has used the Start-up Club Program (SCP) grant to attract interest (and recruitment) to the game through an entirely different medium – education.
"The NRC Eagles are the college team of North Regional College, a technical college for students aged 16 plus. The team had competed in the Fitzpatrick Cup but my direction is focused more on skill development and game understanding than competition as the other similar teams in Ireland, such as DCU and UCC Bombers, are university teams meaning my students in the 16-20 year old bracket (mostly 16-18 years old) would be competing against much older players."
"Since the AFL Europe grant, from which we received seven footys, we have spread the game to local schools that are part of the colleges remit. Essentially the students study the game's rules, regulations, skills, tactics and techniques as a unit for their diploma in sport. This allows theoretical and practical understanding."
"We play in house and cross school games and hope to set up a school competition this year, better suited to the student's age bracket."
"The extra footballs [from the grant] allow better coaching standards."
"I see this as another level on the grass roots ladder and hope to have the University of Ulster team from Jordanstown back up & running to have a next step progression and possibly another ARFLI team in Ulster."
"The NRC Eagles are still active and will continue to be as it is incorporated into the curriculum now which is great for the game's growth. We have moved into a bracket that allows students to compete at a safe age group and be more easily accessed logistically."
"We aim to spread the game further into the grass roots as students can pick up coaching awards as well as bringing it [the game] to primary schools as another section of their diploma."
For more information on the development of the NRC Eagles, the following World Footy News story details their beginnings:
http://www.worldfootynews.com/article...8211438816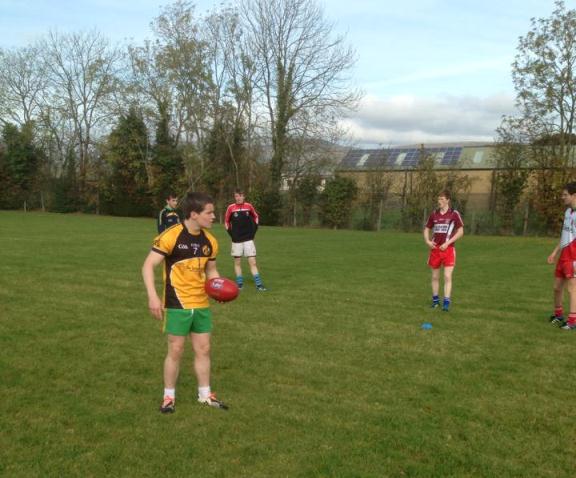 Left: NRC students learning the game