AFL Europe's "start-up grants" helping launch new clubs
Thursday, October 09 2014 @ 06:45 am ACDT
Contributed by: Wesley Hull
Views: 2,317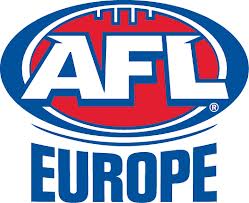 The provision of grants by AFL Europe to new and emerging football clubs has seen some successes in recent years that have helped to populate national leagues with new clubs, expansion and greater opportunities for players.
It will be interesting to see which clubs are successful in obtaining grants in 2015. There are always whispers of new clubs coming to fruition across Europe, and there is no doubt that some of these clubs have made it under their own steam. But it is also true that the "Start Up Club Program (SCP)" has helped launch many of these new clubs.
There have been whispers of new clubs in France for some time now. The ALFA Lions and Nancy Bobcats have arrived, but interest remains over the teams from Toulon and Pau. There has been some talk of a club starting in Zenica (Bosnia & Herzegovina), and there have been overtures in Bergen (Norway) for a possible club to start, though that is not much past conversational stage at the moment. But this short list (and there are others, without doubt, that I have not mentioned) could potentially be the candidates for SCP grants for 2015.
Last year grants were successfully attained by the Odense Lions and Copenhagen X-Men (Denmark) clubs, which both played in the DAFL - the X-Man only for the 2013 season, and the Lions for the 2014 season. Also receiving grants last year were the Kingdom Kangaroos team which played their first season in Scotland. Grants for a team in Budapest (Hungary), Drekarnir (Iceland) and Averio (Portugal) are still some way from fruition as full time clubs.
Prior to last year's grants, other recipients included the Ås Battlers in Norway, Finnish teams the Tampere Bobcats and Lappeenranta Wildmen, the UCC Bombers in Ireland and the Nancy Bobcats in north-east France.
The class of 2014 will be watched for progress. The Slavonski Brod Tigers in Croatia had a more than capable debut, worrying the life out of most teams. The Wearside Wallabies also came into existence in England as well as a grant to the Exeter College Australian Football team. In Northern Ireland, the Northern Regional College (NRC) team in Magherafelt was kicked along with the assistance of a grant. In Ireland, the Dublin City University team received this assistance to further develop their club.
According to AFL Europe's website, "the primary objective of the SCP is to provide resource assistance to start-up clubs across Europe. AFL Europe recognises the challenges with sourcing basic resources cheaply to start a club in Europe. Through this assistance we are trying to minimise one of the major factors in getting a club up and running."
There is always a strong argument that there should be access to even more funding for development across the board. But, at the same time, these grants have allowed some teams to start the journey to fully fledged teams.
It will be interesting to "watch this space" for teams that qualify for grants in 2015. If there are clubs beginning, or readers who are considering taking that step, information on grants can be found on the AFL Europe website at:
http://www.afleurope.org/grants/start...ogram-scp/
In coming weeks, World Footy News will examine the progress of the 2013 and 2014 recipients.